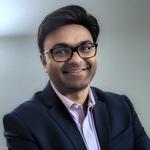 Updated by Hardik Chheda
Suppose you are in a meeting with the team or your seniors and you want to quickly get the important information.
Suppose you are not sure of what exact question to ask or where to focus or analyze in your large data set to get the required information.
These are some of the basic scenarios where you look for an option that can assist you in your tasks.
Tellius provides the Guide Me option that can guide you by examples. This option acts as a starting point to begin your analysis easily. You can also use the search guide as a reference or click any of the sample questions to discover your data.
Tellius has identified important categories to best serve the analysis and provided three examples in each category. You can run these examples on your data and get a real understanding of how Tellius can guide you in your search.
Note: As you change your business view or specify a business view, the suggestions are given according to the business view selected, otherwise the examples randomly appear based on user behavior/ patterns.
On the Search page, you can click the Click here for the Guide link to navigate to the Search Guide.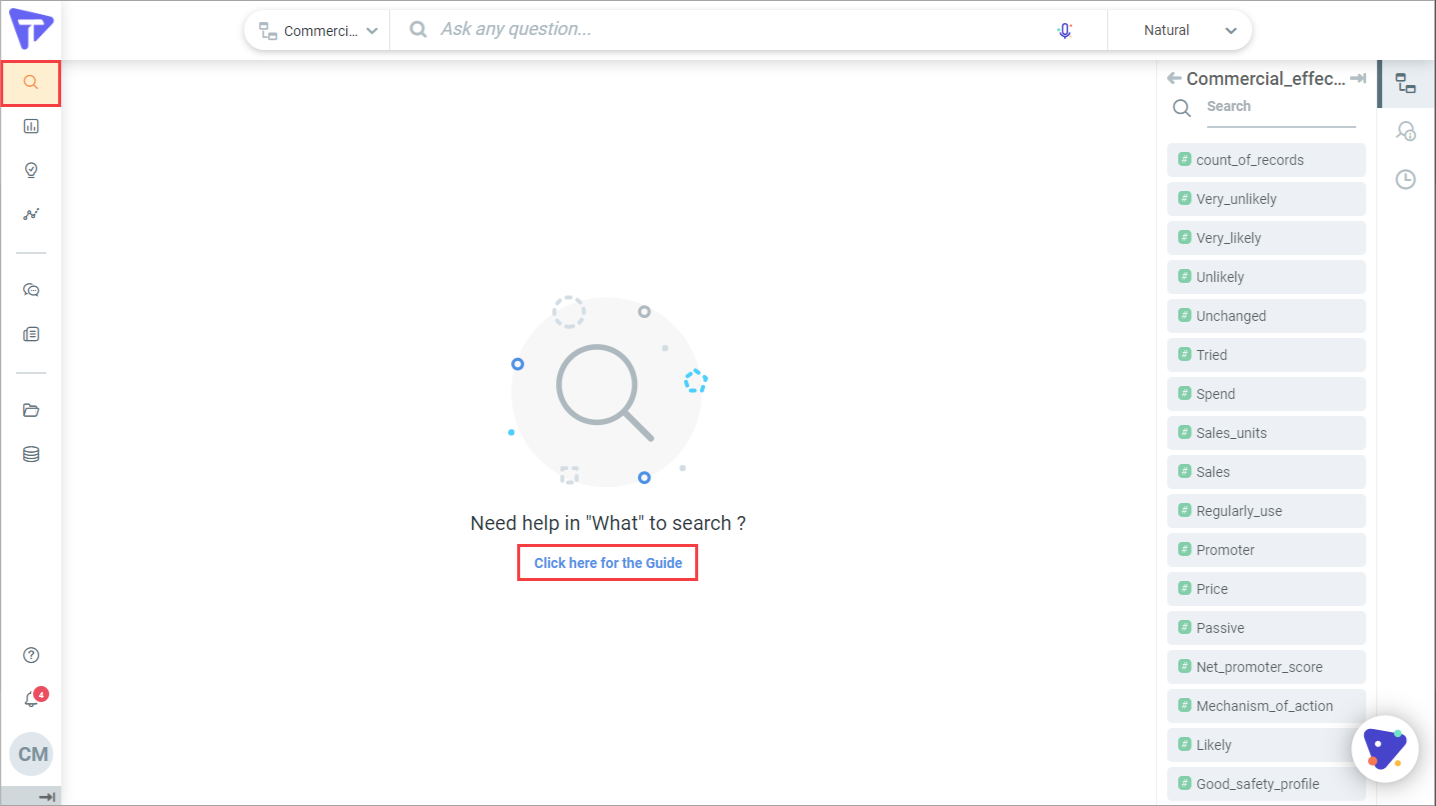 On the Search Guide page, you can find the categories each with different examples.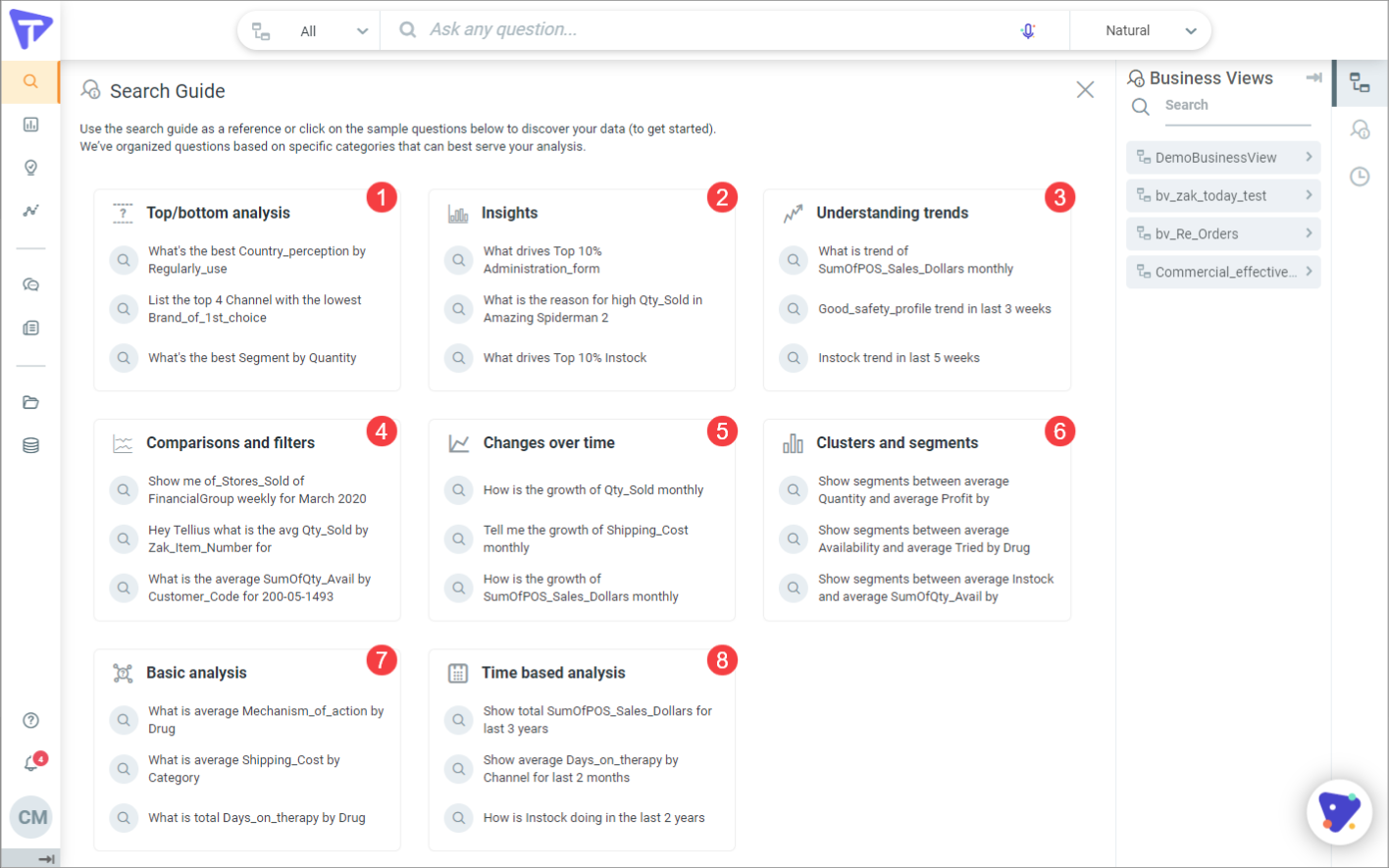 The examples in Guide Me are personalized based on your usage and the column importance and ranking setup on the prepared page.
Also, the queries listed in different categories are according to the business view selected. If All is selected in the business view in the Search bar, the queries listed in different categories are shown considering all business views.
Guide Me panel
Additionally, when you are on the Search page, you can open the Guide Me pane for quick access to default queries to start with Tellius.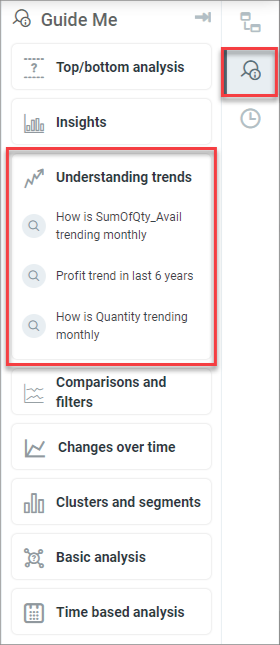 Click the Search Guide icon to view the the Guide Me panel. In the panel, click the type of queries to you want to access. The list of available queries appears.