Get Alerted (In-app & Email)
Get Alerted (In-app & Email)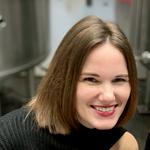 Updated by Lauren Kunz
When you create a new Feed, Tellius gives you an alert of the changes in following ways:
In-app alert: The Tellius Feed page displays the feed panel with information and a chart for the tracked metric. You can view a separate feed panel for each metric that you track.

Email alert: Tellius sends an email message to the email address of the logged in user. The email message contains the details of the change.