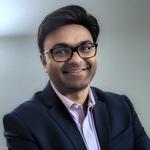 Updated by Hardik Chheda
Tellius provides you to use SQL option to:
Cleanse your data of invalid, missing, or inaccurate values
Modified your dataset according to your business goals and analysis
Enhanced your dataset as needed with data from other datasets
Following are some of the examples to help you get started:
SELECT * FROM cars_prices where trim like 'Sed%';
cars_price from mysql
SELECT price, country, sales, person, product, segment, account, gender FROM retail 
On the dataset Edit page, click the Sql icon.

On the SQL Code page, enter the SQL query that you want to test and validate.

Click the Validate button.
Tellius validates the entered query and displays the appropriate message.

Click the Apply button to apply the SQL query to the dataset.