Notifications is the page where you can view the notifications that you received from Tellius. These notifications are for the activities that you perform in Tellius or because other users perform an activity that relates to you. For example, when other users share an object with you in Tellius.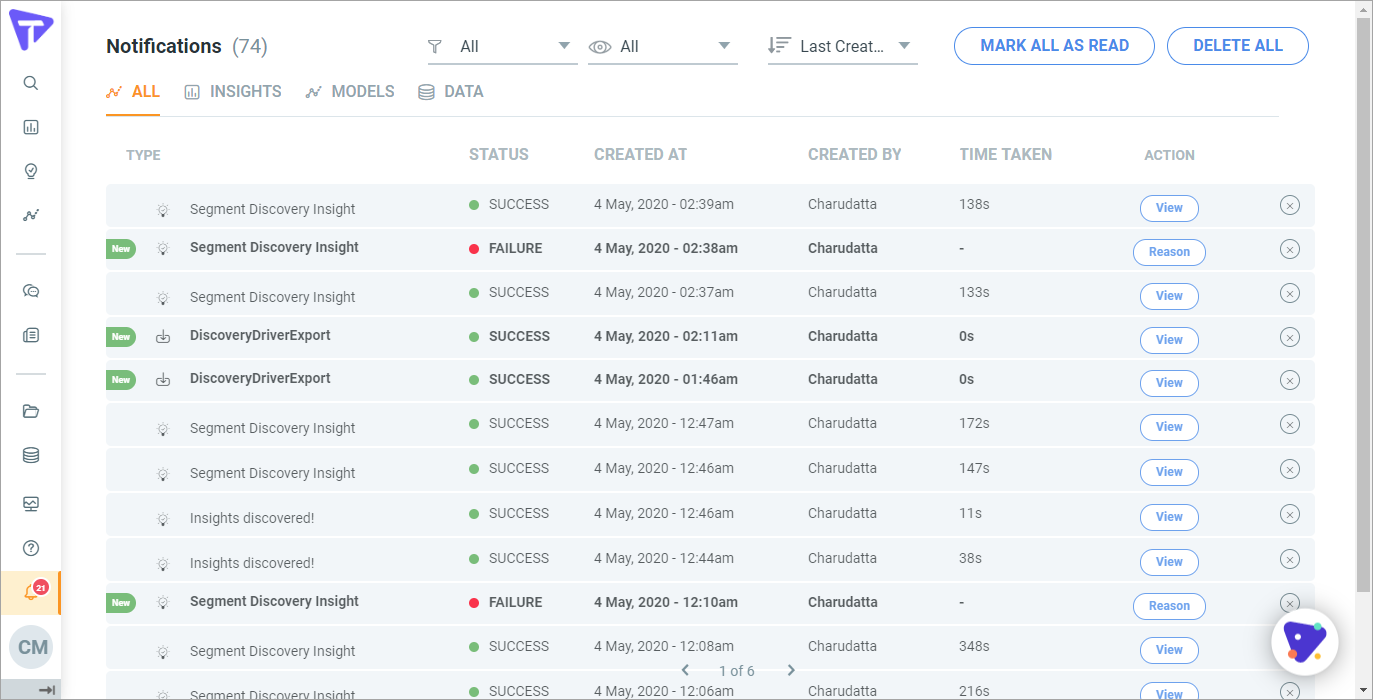 The activities that generate notifications include:
Every notification displays the various details of the activity along with the final status of the activity, like Success or Failure. The status indicates whether the activity is successful or failed.
For a successful activity, you can view the detailed result, whereas for a failed activity you can view the reason of failure.
The notification page provides filtering options to filter the notifications that you want to view.
You can also remove a single notification by clicking the cross icon for the notification and all notifications by clicking the Delete All button.