Updated by Mrunal Deshpande
Administrators can customize the experience of viewing the application Help by providing links to custom assets, such as internal documentation topics, and videos. 
These links will replace our out-of-the-box videos and helpful links that currently assist the users to understand the product.
To customize the help:
 In the left navigation bar, click the Settings menu.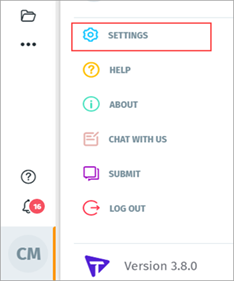 The Settings page opens with different tabs.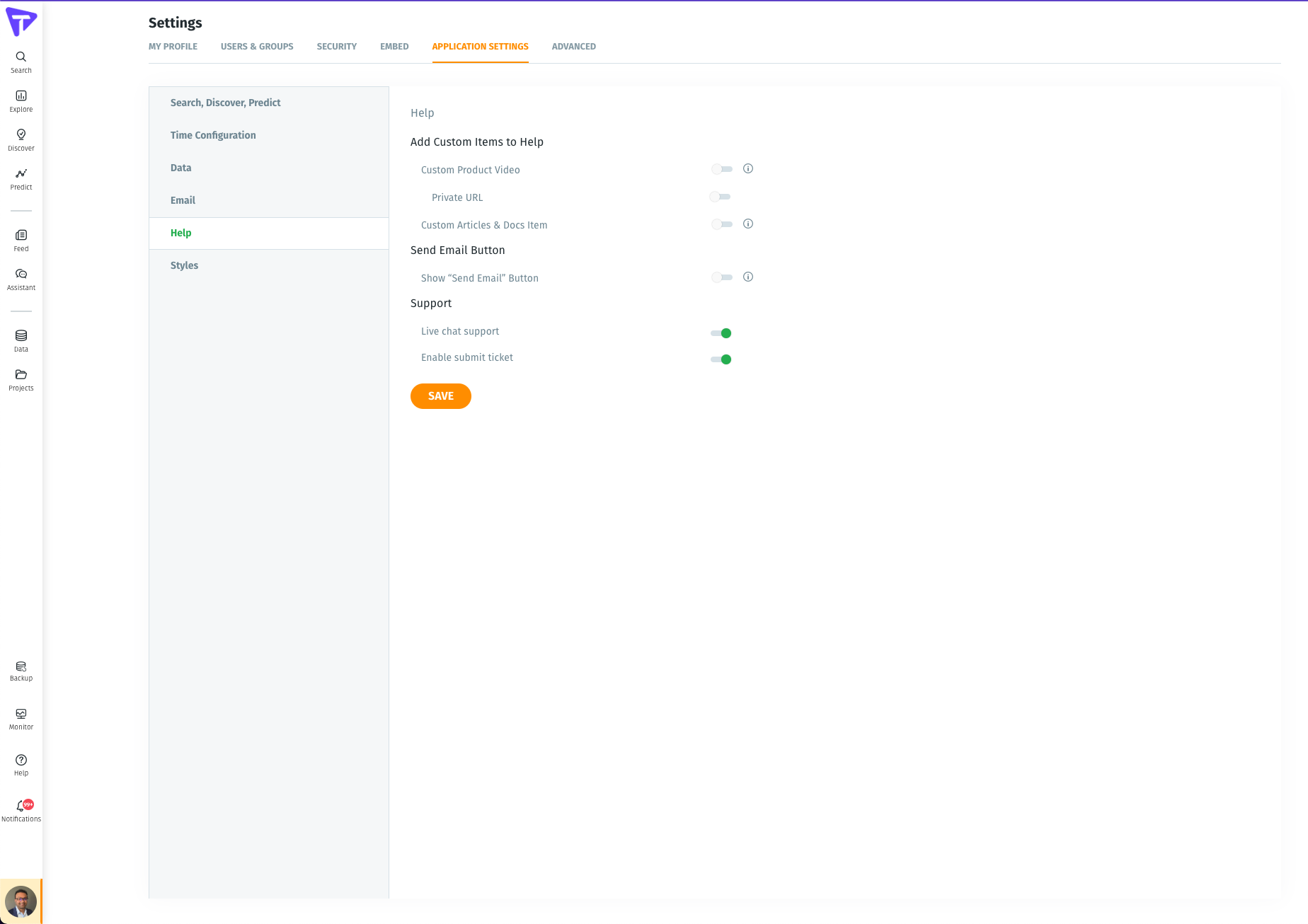 Click the Application Settings tab.
In the left pane of the page, click Help.
Enter the Custom Video Hyperlink and the Custom Article Hyperlink.
Click Save.