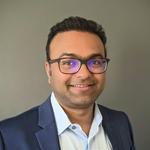 Updated by Hardik Chheda
If an employee is not working with the organization or moved to other location, the Administrator can delete that user from Tellius.
Note: Once the Administrator deletes a user, that user cannot login to Tellius.
In the left Navigation bar, click the Settings menu.

The Settings page opens with different tabs.

Click the Users tab.
The Users page displays a list of users already created.

In the list of users, click the Delete user icon for the user that you want to delete.

In the confirmation dialog box, click Delete.