Schedule refresh of Business Views
Schedule refresh of Business Views
Updated by Ramya Priya
Navigate to Data → Prepare → Schedule to set up the refresh for Business Views.
Remember, a single dataset might be used in multiple Business Views. Refreshing a dataset will cause all related Business Views to update. To prevent redundant refreshes and optimize resources, version 4.3 allows users to specify which Business Views to refresh.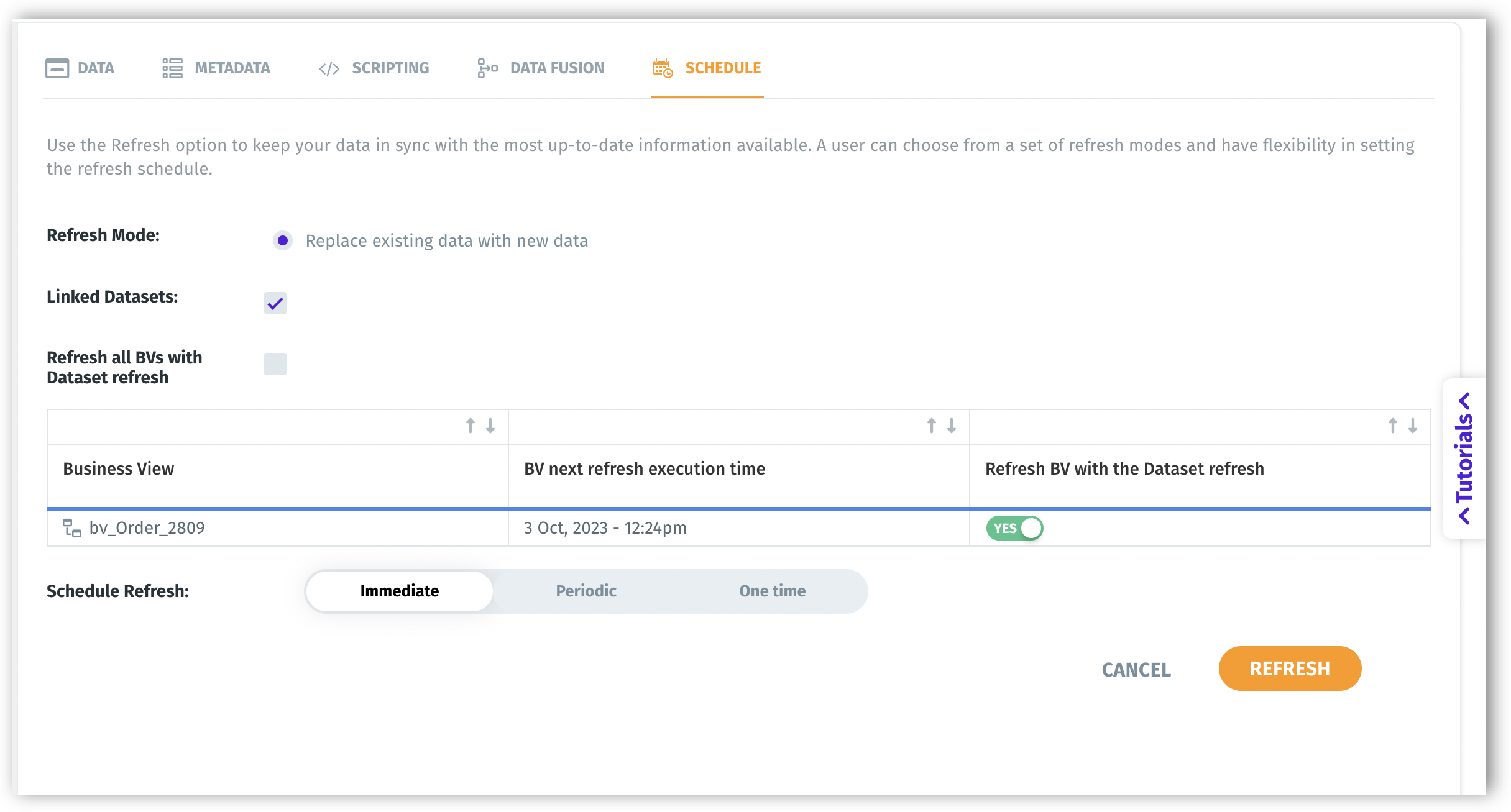 By default, the Refresh Mode is set to "Replace existing data with new data". When a dataset is refreshed, the existing data will be updated with the latest data.
Linked Datasets: If you want datasets that are copied, fused, or scripted to be refreshed according to the schedule, ensure this box is checked. Uncheck the box if you prefer to refresh just the original dataset.
Refresh All BVs with Dataset refresh:
To refresh all associated Business Views when the main dataset is updated, ensure this box is checked.
To set a distinct refresh schedule for each associated Business View, uncheck the box. All associated Business Views will be listed in the table provided.
Next to each Business View's name, the following details will be displayed:
BV next refresh execution time: This displays the date and time of the upcoming refresh.
Refresh BV with the Dataset refresh: Enable this option if you want the respective Business View to be refreshed when the dataset does. If set to "Yes", you'll be provided with more scheduling options: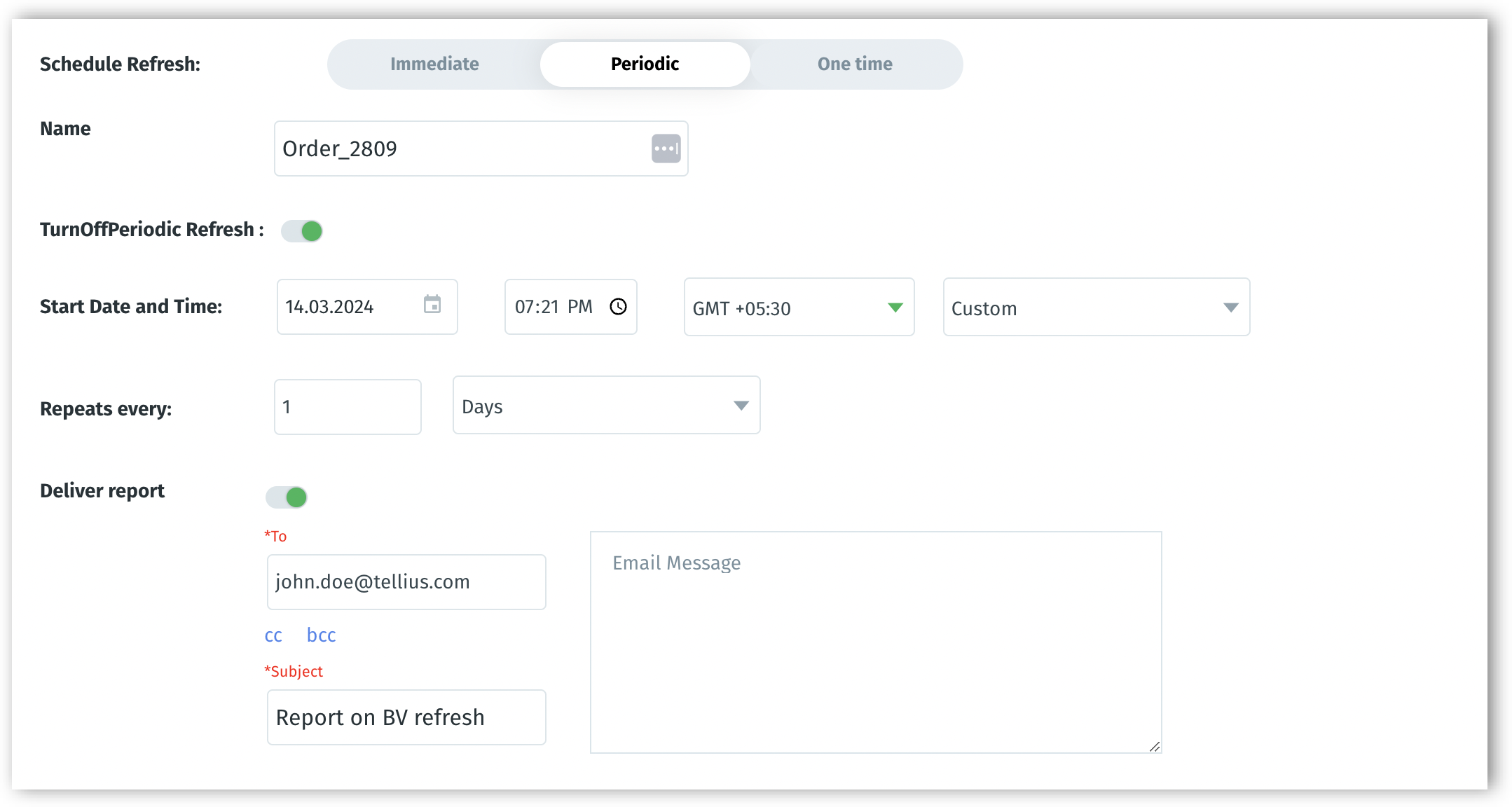 Schedule Refresh: Choose how often you want the refresh to take place: Immediate, Periodic, or One-time.
TurnOnPeriodic Refresh: Turn on this option for consistent refreshes. Specify the Start Date and Time, timezone, and select the frequency (e.g., Monthly, Weekly, Daily, Hourly). For a unique frequency, select "Custom" and under "Repeats every", provide the number of minutes/hours/days/weeks/months between each refresh.
Deliver report: Activate this toggle to receive a report after each refresh. Provide the recipient email addresses, subject and the message.
Click on Refresh to save the settings, or click on Cancel to dismiss.
Activating refresh from Business View tab
Under Data --> Business View --> Refresh, you can find the datasets present in the Business View listed out. with the details of next scheduled refresh.
If the Business View is scheduled for refresh along with any of the listed dataset (when Refresh BV with the Dataset refresh is toggled on), then the details of the next refresh can be viewed under Dataset next refresh execution time.