Support for iPad using a Web Application
Support for iPad using a Web Application
Updated by Mrunal Deshpande
You can simulate the mobile user experience from your laptop or desktop. It helps you understand how your page looks and performs on a mobile device. You can work with devices such as iPad and other tablets through touch-enabled menu-based interactions for the Vizpads and Search modules.
To configure iPad support:
In the Search Guide, right-click and select Inspect.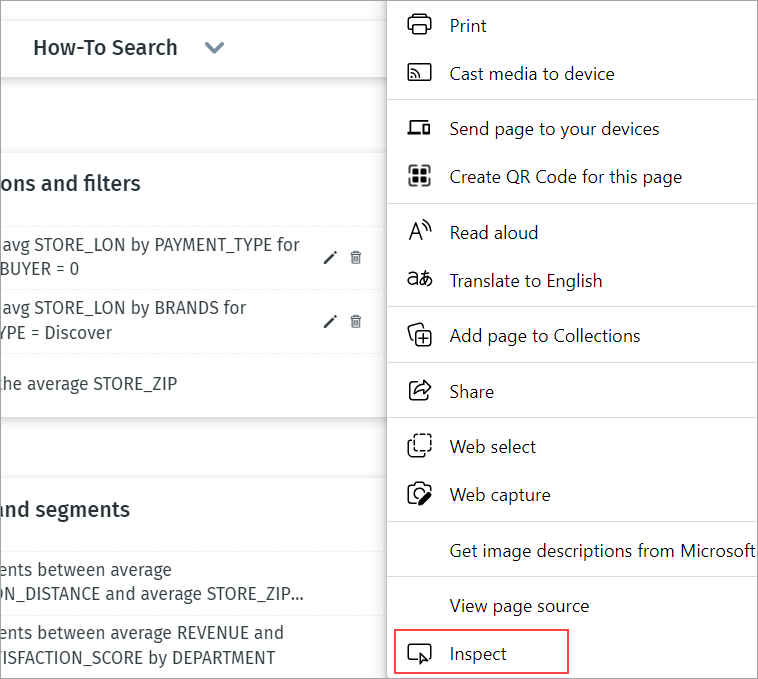 In the lower-left corner of the page, click Toggle device emulation.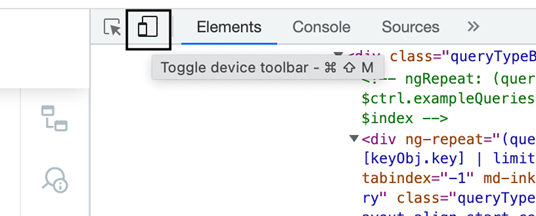 From the Dimensions drop-down list, select iPad Pro. You can change the dimensions of the emulated screen by selecting Responsive Device type.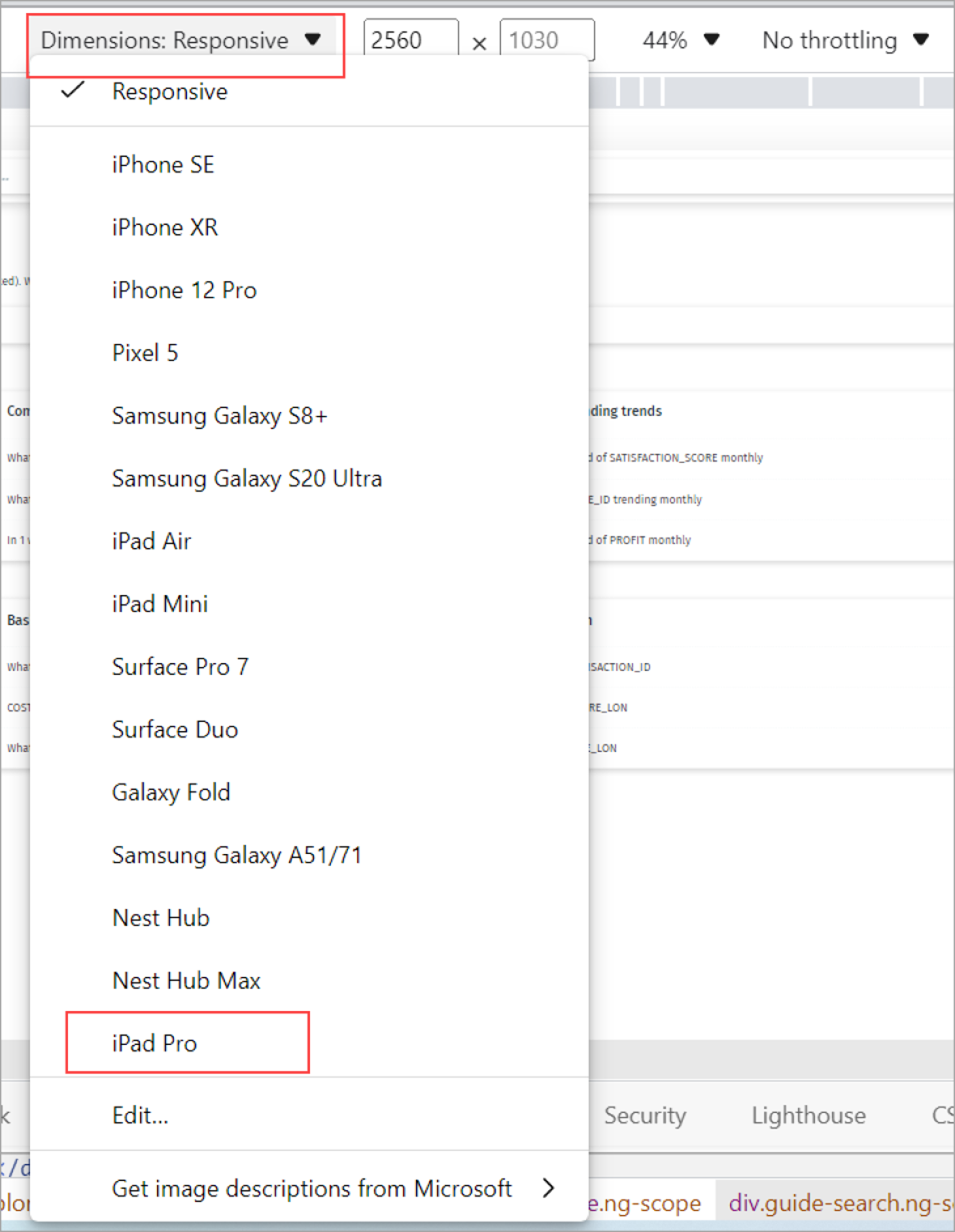 Now you will be able to work on the simulated iPad screen as shown below: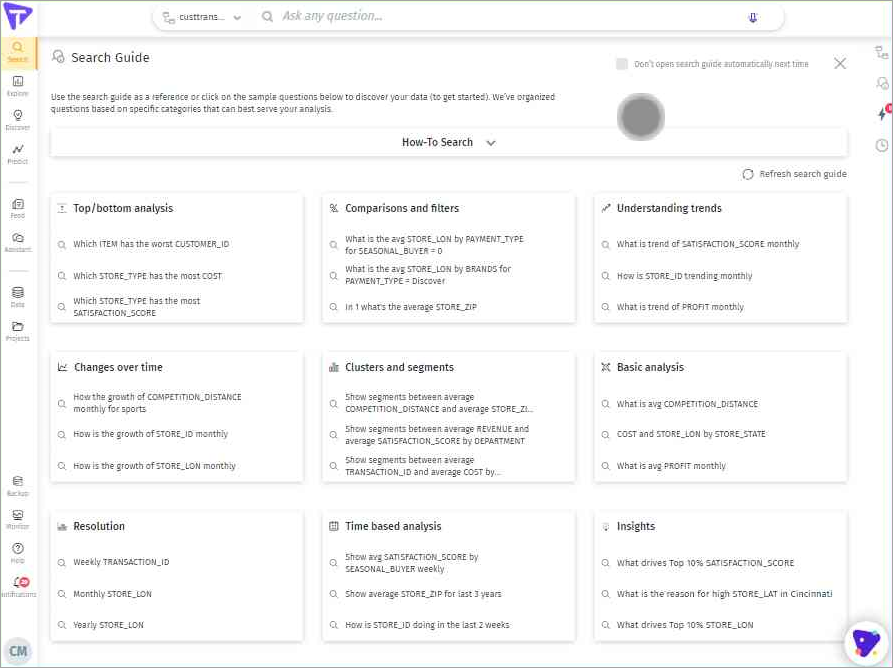 Move the mouse over the iPad Pro to see a circular "touch" cursor. This will react to touch-based events.
When you configure iPad support for Vizpad, You cannot drag and drop or double click to add columns to the chart.
To add the columns to the chart:
Click the column name which you want to add.
From the Add to drop-down list, select the location for the column.