Updated by Ramya Priya
To make Tellius more personalized for your organization, you can customize its appearance by adding your own logo and changing the color scheme.
Please note that the customization can only be performed by super users.
Here are the steps to customize your logo and theme in Tellius:
In the left panel, click on the user icon in the bottom corner.
Select Settings → Application Settings → Styles.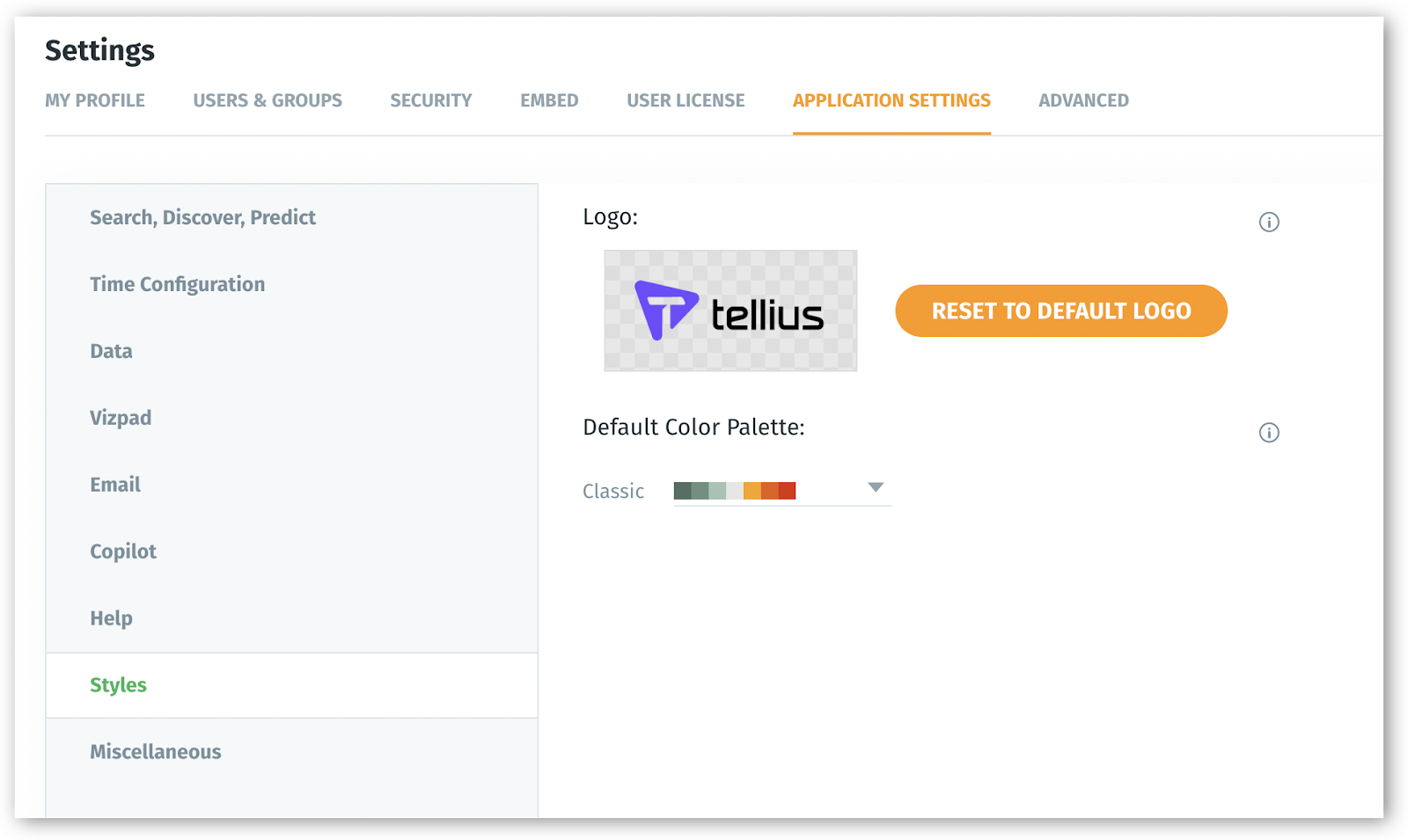 Click on the edit icon on the top right corner of the logo and choose the required image.
The logo will be updated in the top left corner of the platform.
Click on Reset to default logo if you want to revert to the Tellius logo.
To change the color palette, click on the dropdown and select the required palette. The chosen color scheme will be applied across the platform.