Improvements to Conditional Formatting
Improvements to Conditional Formatting
Updated by Mrunal Deshpande
Instead of using theme colors, users can specify the hex code (#ffffff) to update the background and text colors in any chart.
To change the background and font colors of a chart:
On the top right corner of the page, click Formatting.
The Formatting panel appears with the collapsible panels for different options.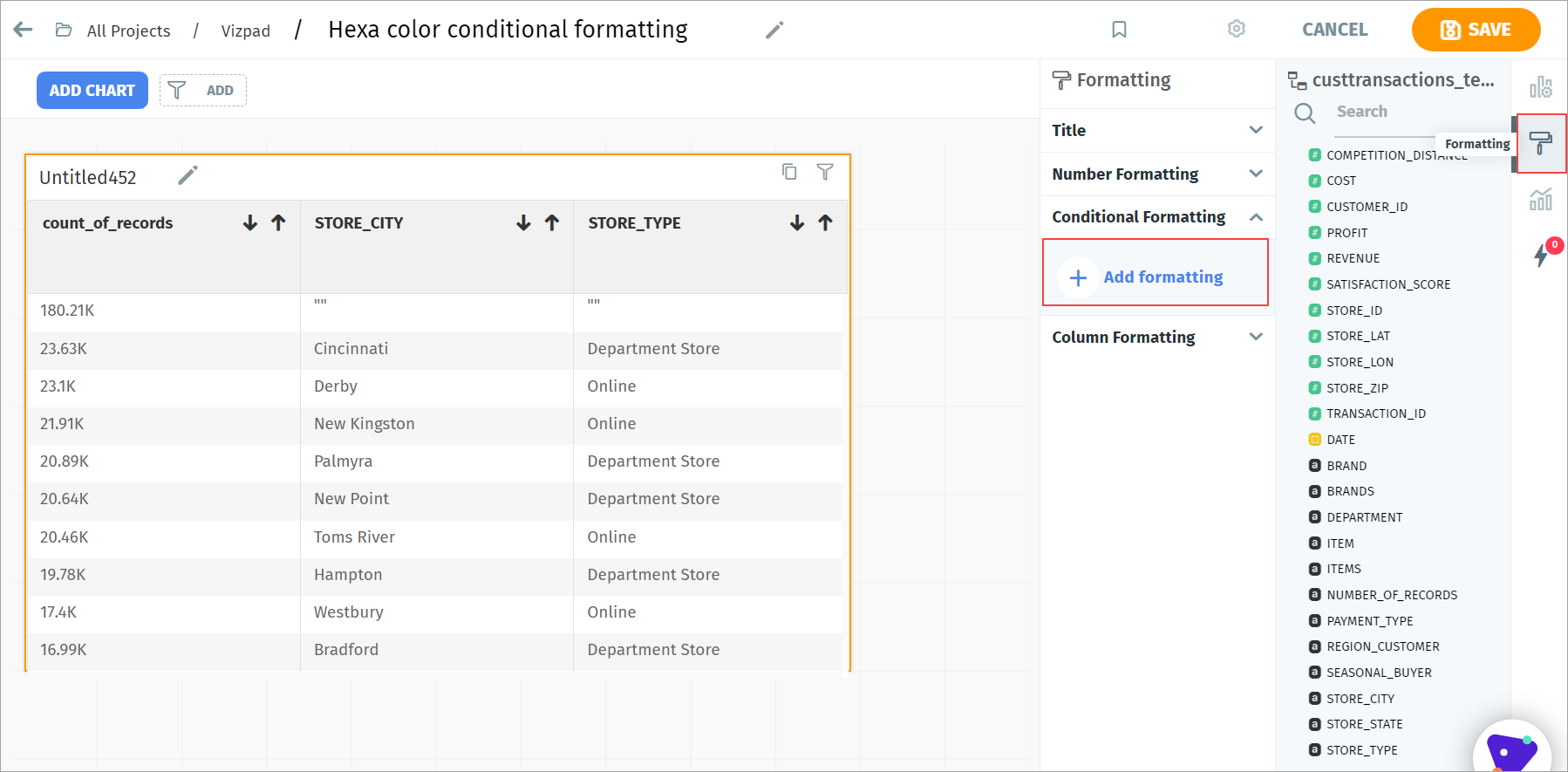 Click Conditional Formatting.
Click Add formatting.
A conditional Formatting window opens.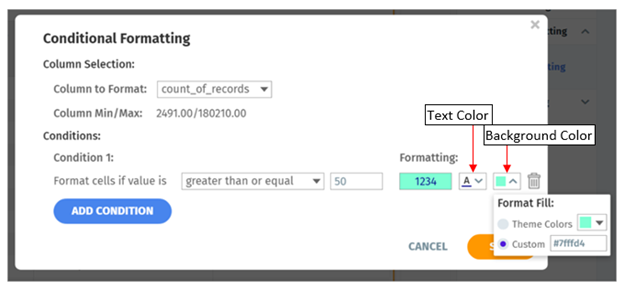 Click Add Condition.
Enter a condition and a custom Hex code for background color and Text color.
Click Save.