Improvements to Conditional Formatting
Improvements to Conditional Formatting
Updated by Mrunal Deshpande
Instead of using theme colors, you can specify the hex code (#ffffff) of the color that you want to use for the background and font in the chart. You can specify this hex code in the conditional formatting of charts.
To change the background and font colors of a chart:
On the top right corner of the page, click Formatting.
The Formatting panel appears with the collapsible panels for different options.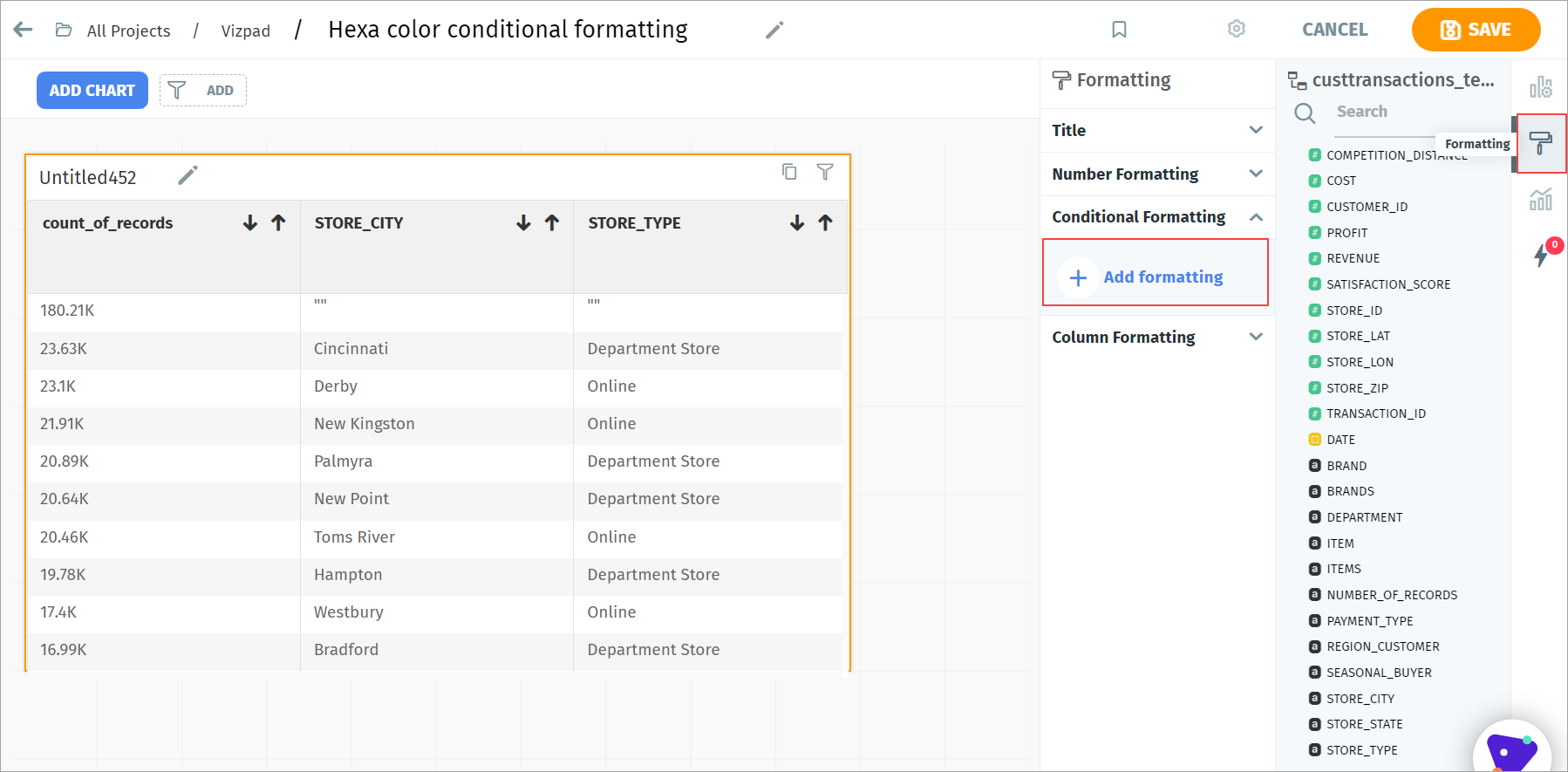 Click Conditional Formatting.
Click Add formatting.
A conditional Formatting window opens.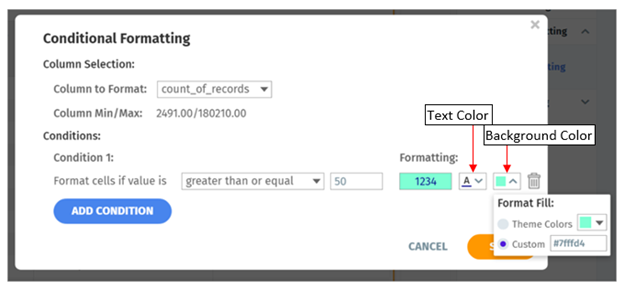 Click Add Condition.
Enter a condition and a custom Hex code for background color and Text color.
Click Save.