Updated by Ramya Priya
From Search tab, click on All button to choose the required Business View.

The available Business Views for your account will be displayed in the dropdown. Select the required Business View.
When a search query is being typed, the columns present in the corresponding Business View will be displayed in the right pane, organized under Group View and Table View. It helps you to be informed of the columns in a Business View and create search queries accordingly.

The columns could be searched using the Search bar below the Business View name.
Once a query is successfully executed, the same details will be pinned next to the Search Inspector.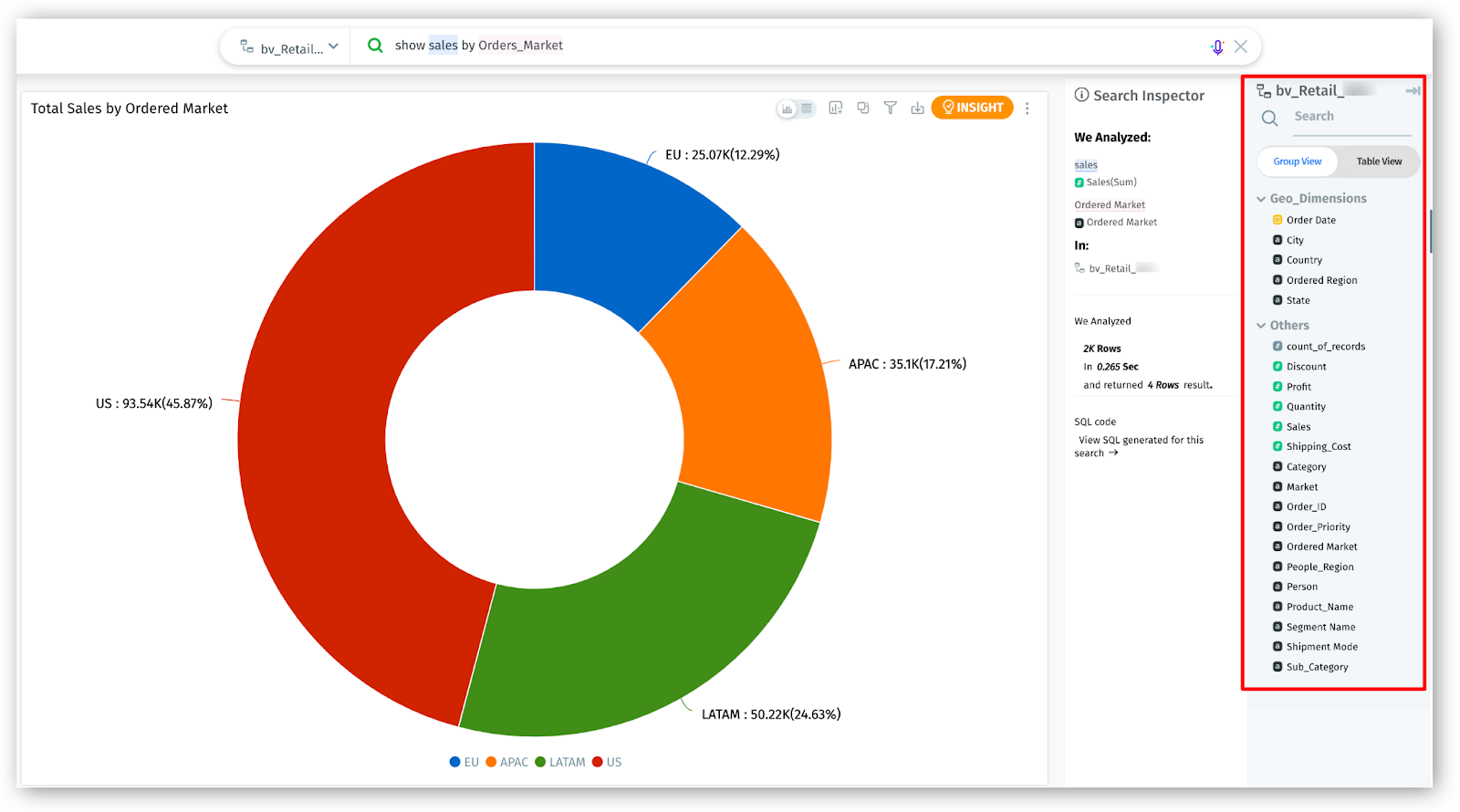 Click on the arrow next to the Business View name to hide the panel. Click on the Business View icon in the right pane to view the columns.

Search supports up to 10,000 unique filter values per column. To update the limits, please reach out to your Customer Success team.