Miscellaneous Application Settings
Miscellaneous Application Settings
Updated by Ramya Priya
The user roles eligible for sharing content and the URLs for accessing reports in intranet can be configured here.
Click on the user icon in the bottom left corner and select Settings → Application Settings → Miscellaneous.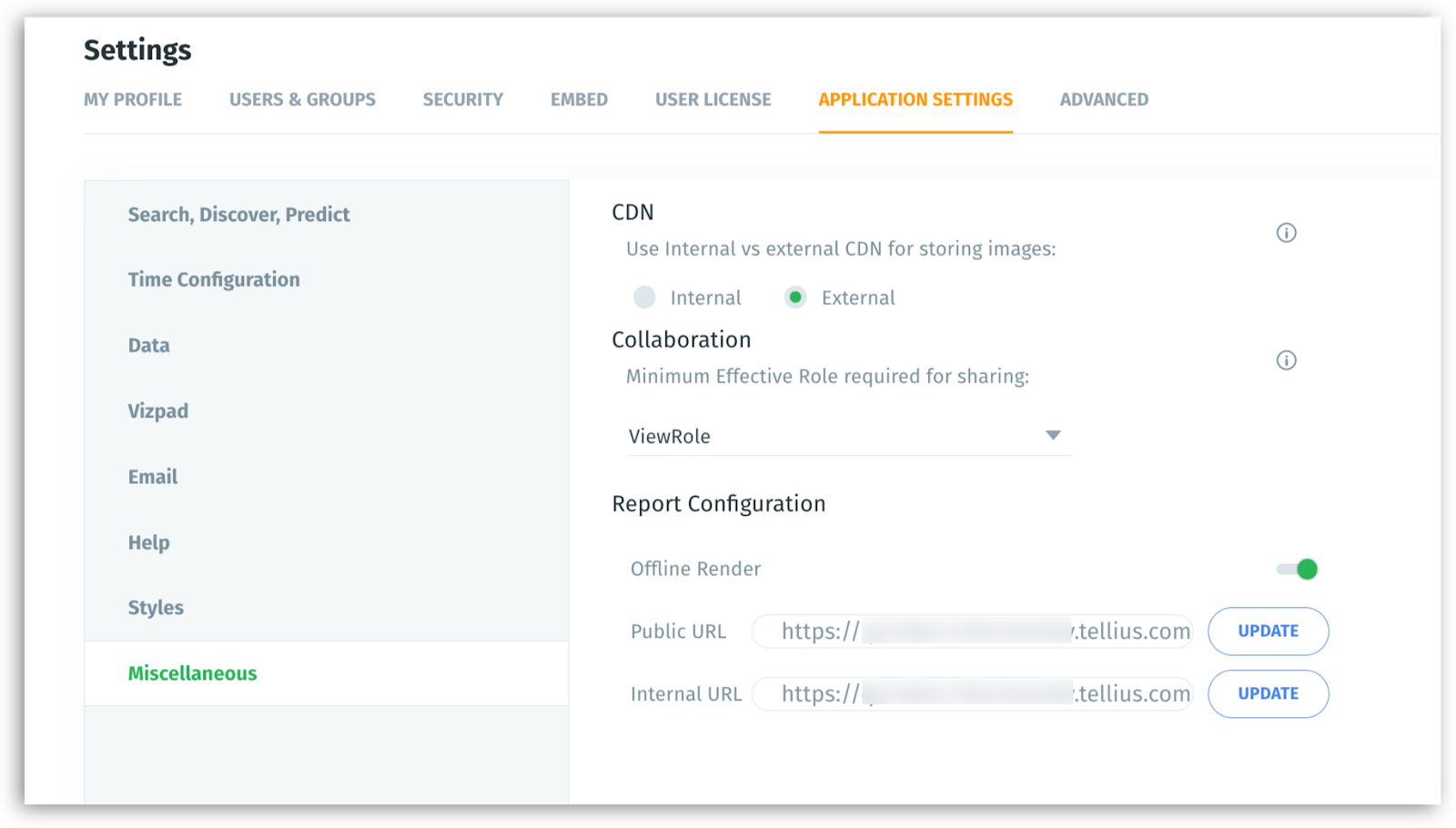 CDN: Choose if you want internal or external CDN for storing images (user image and thumbnails from Tellius platform).
Tellius uses Amazon S3 to store images externally.
Collaboration: The minimum effective role for sharing configuration determines the least level of role needed to share objects between users.
Click on the dropdown to view the roles. The role you select and the ones above it will possess sharing permissions.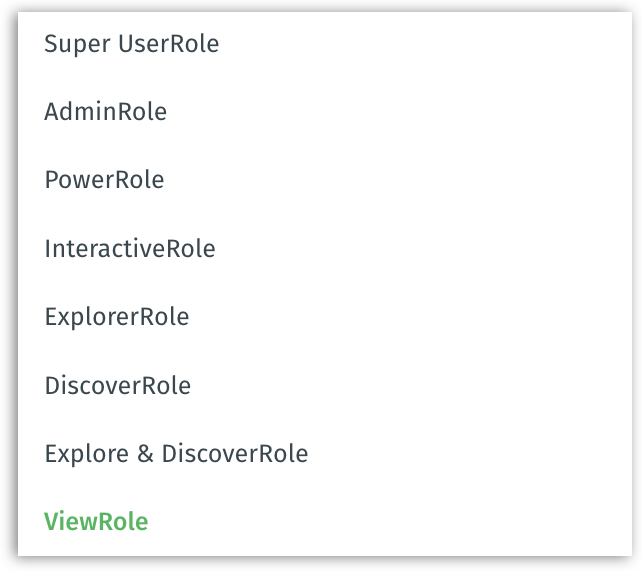 For example, if you choose ExplorerRole, then users with ExplorerRole and the roles above (Super UserRole, AdminRole, PowerRole, InteractiveRole) will be able to share content. The roles displayed below ExplorerRole (DiscoverRole, Explore & DiscoverRole, ViewRole) will not be able to share any type of content.
Report Configuration
Offline Render: Enable this option to allow the specific URLs (public, internal) in your intranet.
Public URL: Provide the URL that is publicly accessible but not by your intranet.
Internal URL: Provide the URL to be accessed to view the required reports. The public and internal URLs may or may not be the same.