Updated by Charudatta Mundale
After you create your Vizpad, the Vizpad is added to the Vizpads container page.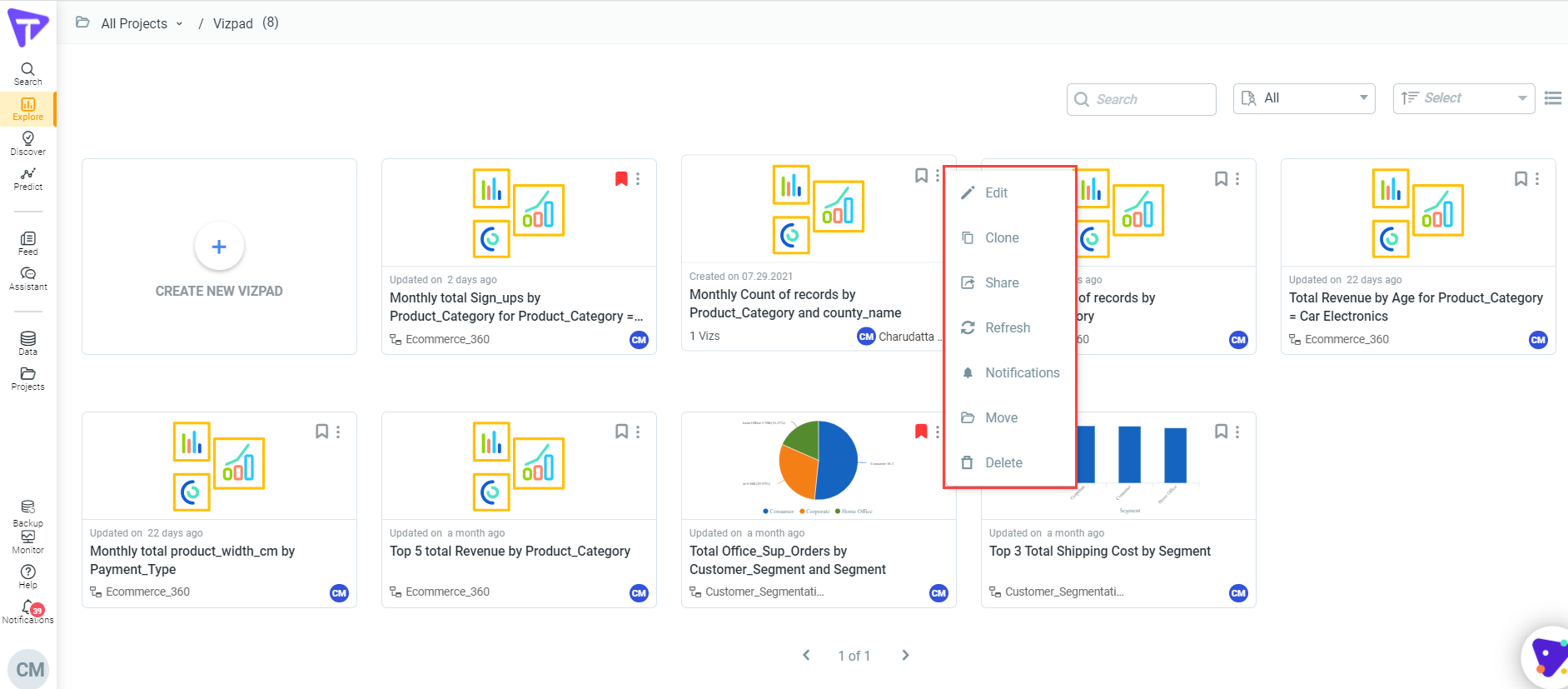 Each Vizpad is shown as a thumbnail with various options for that specific Vizpad.
Download is an option provided for a Vizpad to download all interactive content of the Vizpad to a PDF or PPT file. Open the VizPad and click the Export icon on the Vizpad title bar.

You can download the Vizpads and Charts in PPT format to directly open them in presentations. 
To download in PPT format:
Click the Export icon.
Select PPT Download from the drop-down list.

Vizpad Export in PPT
To Export a Vizpad:
Select the Vizpad you want to Export in PPT. 
Click Export -> PPT Download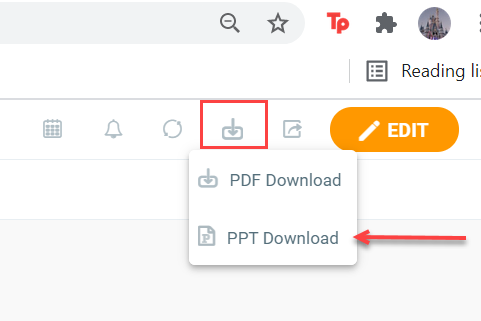 The PPT file is downloaded on your machine.
Go to Downloads and open the PPT file.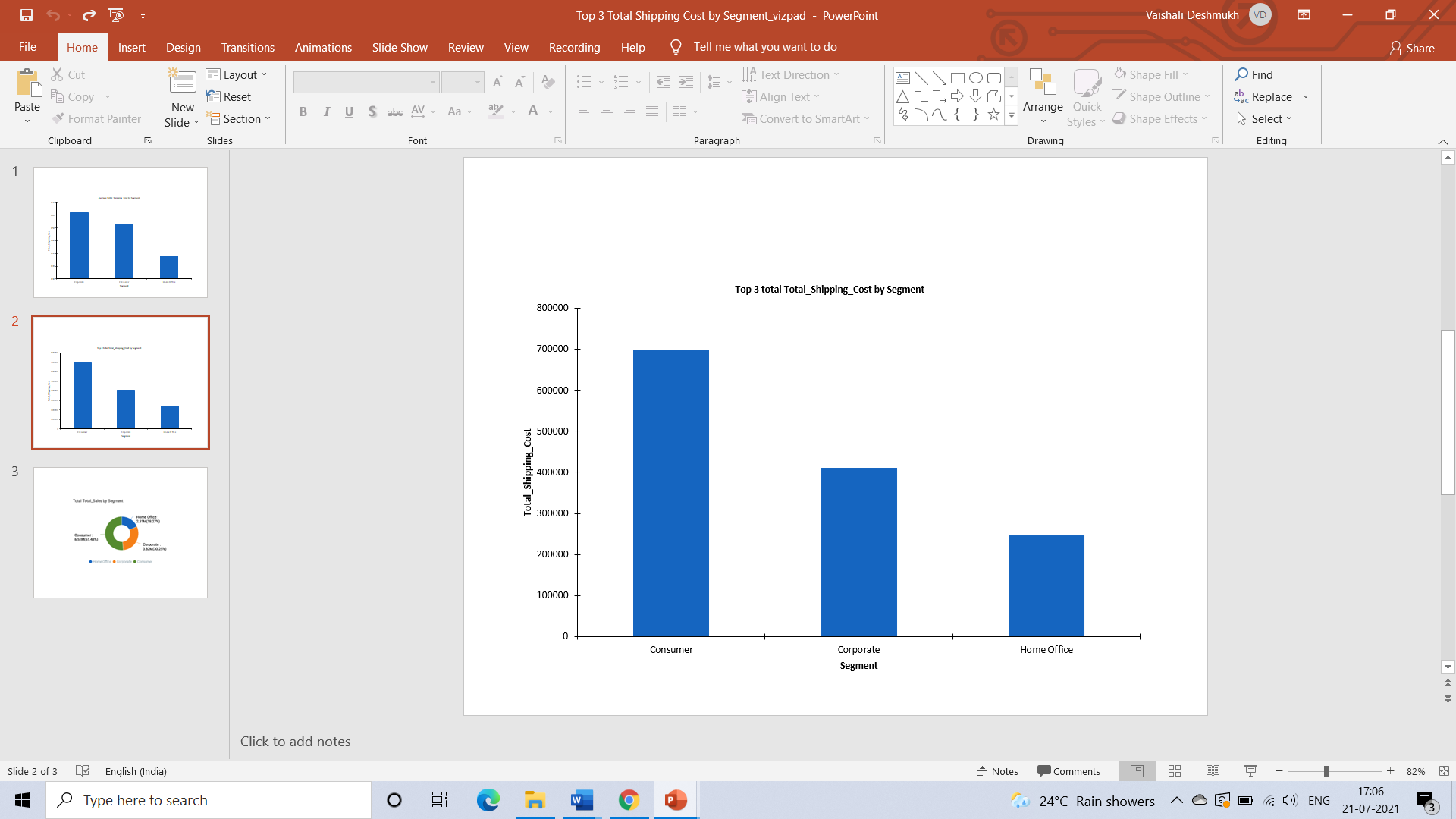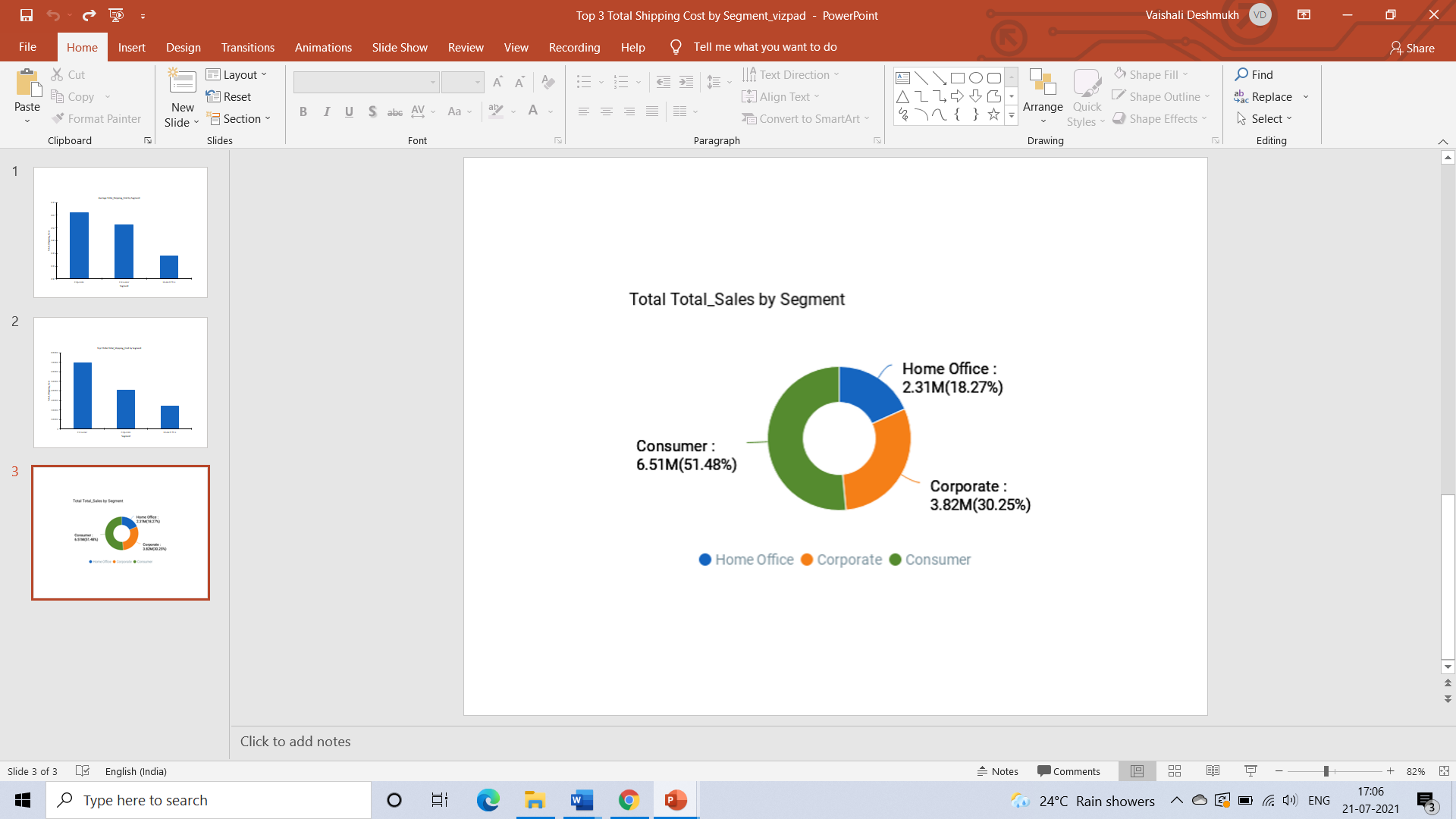 Note: All the charts from Vizpad are exported on different slides in PowerPoint.
You can download an individual chart to PowerPoint using the Download -> PPT option present in the individual chart.
An individual chart in Tellius.

Individual Chart exported in PowerPoint.