Updated by Mrunal Deshpande
Chart results for date resolution queries will be based on the configuration setup by the administrator for the environment.
To configure the start day of the week:
 In the left navigation bar, click the Settings menu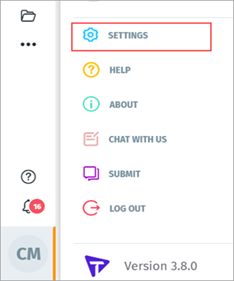 The Settings page opens with different tabs.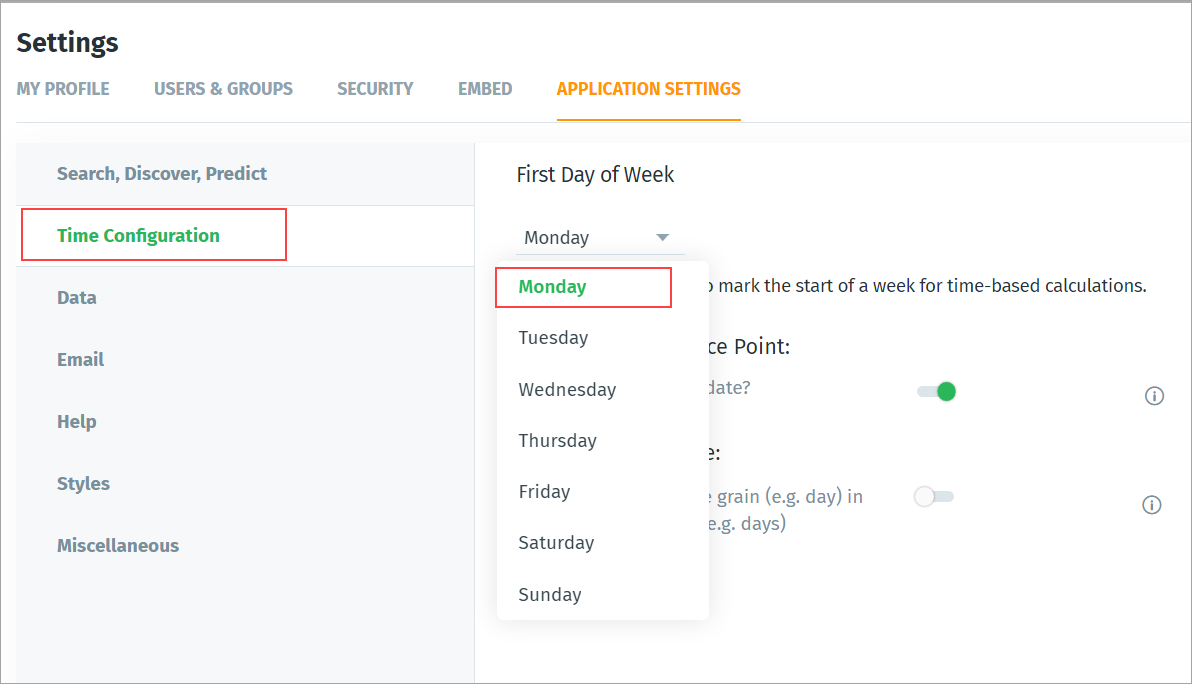 Click the Application Settings tab.
In the left pane of the page, click Time Configuration.
From the First Day of Week drop-down list, select the day.
This date will be used to mark the start of a week for time-based calculations.