How to Attach additional EBS volumes for Backup
How to Attach additional EBS volumes for Backup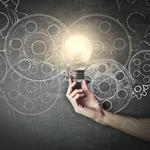 Updated by Ajay Khanna
EBS snapshot and restore for on-premise deployment (Public Cloud AWS)
Scenario: Deploy tellius on-premise in one of the AWS EC2 instances. Attach additional EBS volume which will be used as data_drive (For storing Tellius application data) and mount it persistently under/Tellius directory.
Steps to perform EBS snapshot:
Login to AWS console -->EC2 service --> Volumes
Search by Volume ID for attached secondary volume onto AWS instance.
Click on actions --> Create snapshot (With a meaningful description)
Verify the Status of EBS snapshot
Steps for EBS snapshot restore:
Once EBS snapshot is in the available state, we have to create a new EBS volume from the snapshot.( Actions --> Create Volume )NOTE: Make sure to choose the right availability zone while creating volume from snapshot.

2. Once new volume is in available state we need to attach it to AWS instance actions --> Attach volume
For instance: Type the Instance Name or Instance ID of AWS.
For Device: ( type /dev/sdb ) Assuming this is secondary volume for the instance.
Login to AWS instance to mount new volume
Command: mount /dev/< new-volume-name > /tellius
Login into spark-restserver pod and delete hive directory.
PATH: /tmp/hive
Restart spark-restserver pod