Connect with Tellius team
Connect with Tellius team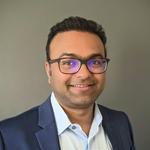 Updated by Hardik Chheda
Tellius provides the following hassle-free ways to easily connect with the product experts and have real-time conversations.
Chat support
Feedback support
Chat support
Tellius offers real-time assistance via Chat, where you can ask questions and get quick solutions.
With the Chat Assistant, you can:
Search the Help Guide
Connect and interact with our support team to resolve your queries
Access the Tellius blog for recent updates
The chat window can be opened in three different ways:
In the left navigation bar, click on the Help icon. How can we help you? page opens.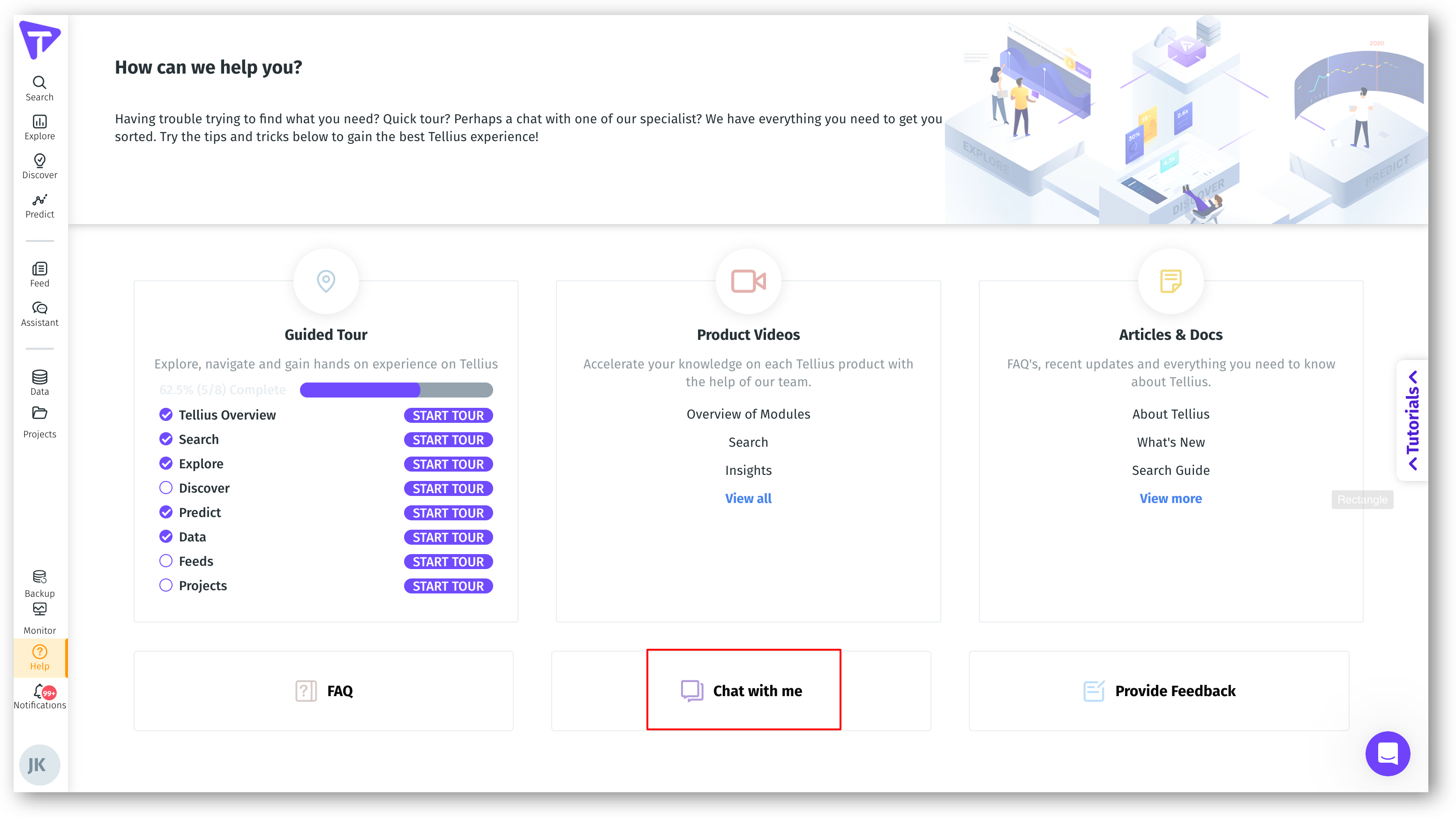 Click on Chat with me. The Chat Assistant window opens.
The chat window can also be opened by clicking on Chat with Tellius option from your profile icon present in the left bottom.

Alternatively, click on the chatbot icon at the bottom right corner.
The chat window opens, and click on Send us a message to start a conversation.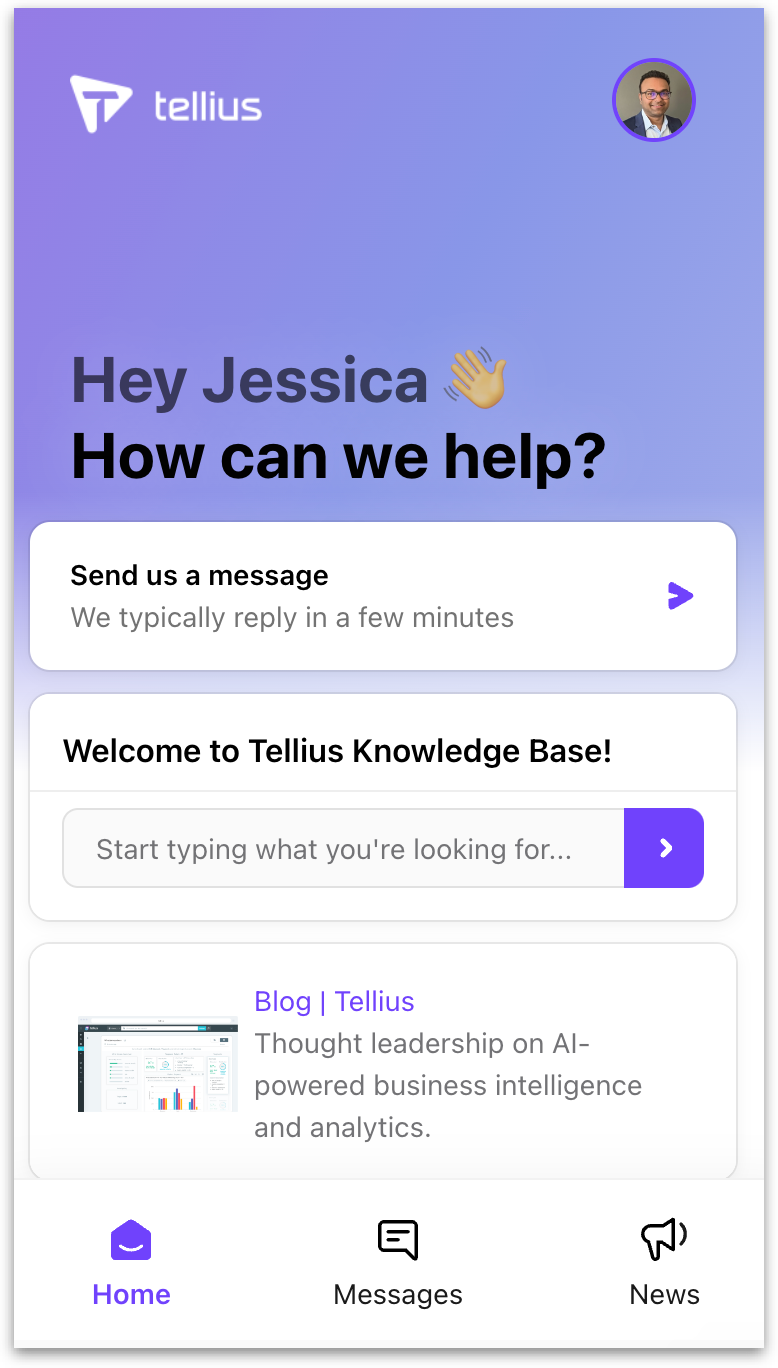 Type in your queries, and the available support engineer will contact you.
Click on See all your conversations to view all the previous conversations.
Under Welcome to Tellius Knowledge Base, type the required keyword(s) in the search bar and press Enter.
A list of relevant articles from the Help Guide will be displayed, from which you can browse and select the required one.
Click on Blog | Tellius section at the bottom of the chat window and you will be redirected to Tellius Blog, where you can explore the articles and updates.
Feedback support
Tellius also provides a dedicated interface to furnish feedback, request features, suggest improvements, report issues, and create support tickets.
To open the feedback interface,
Click on your profile icon on the left pane, and select Provide Feedback.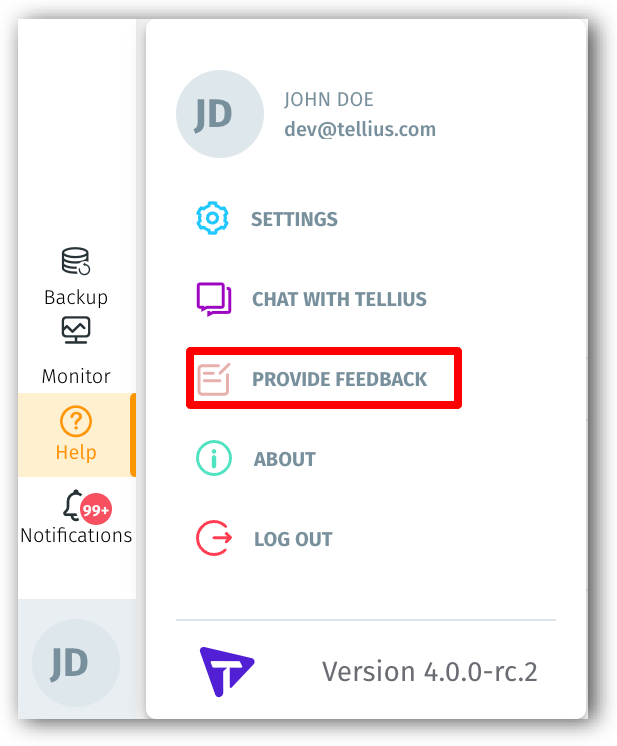 The following window opens, from where you can provide feedback.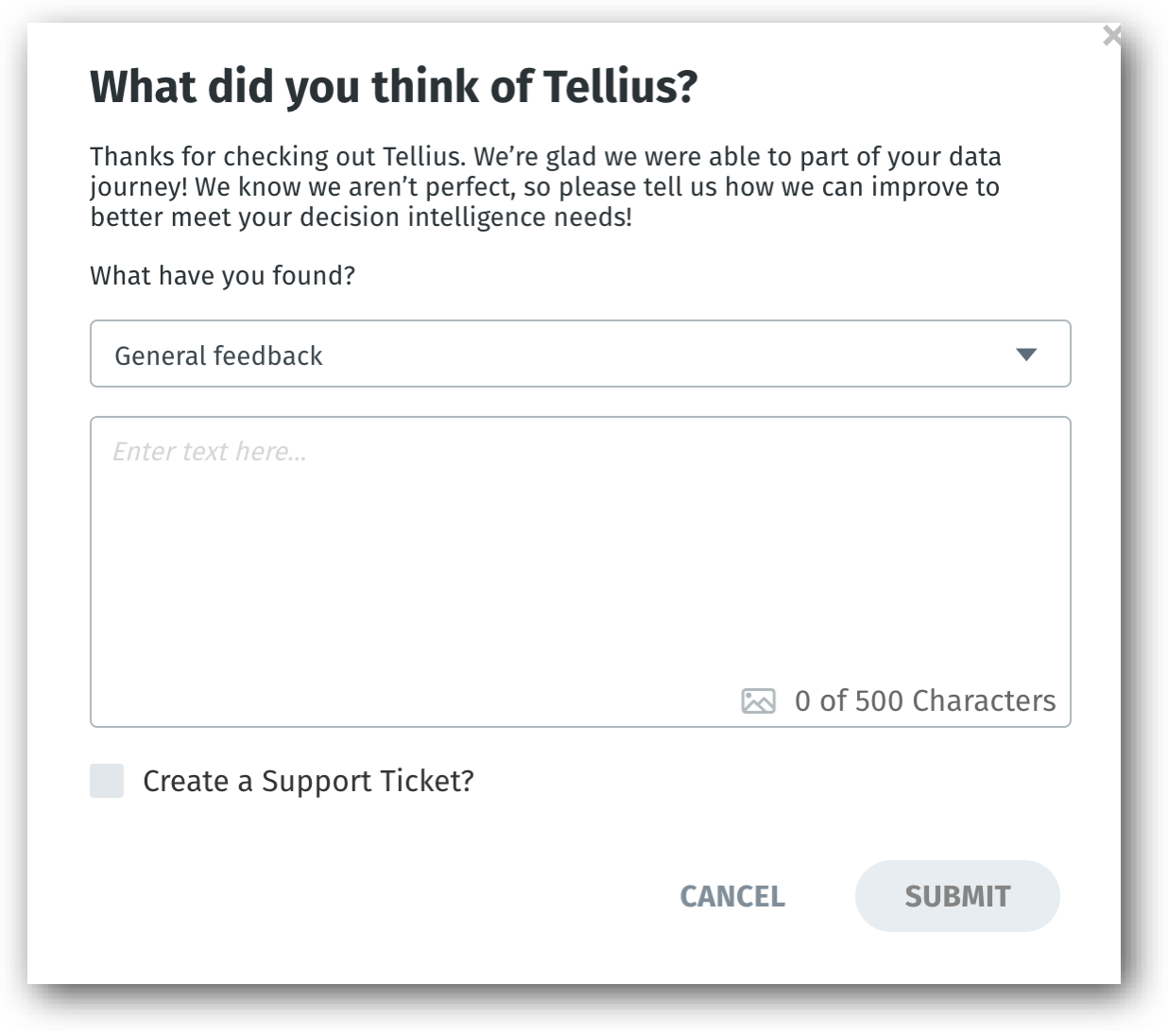 Based on the feedback you're planning to offer, click on the dropdown under What have you found? and select the required option from the list.
After providing feedback in the text box, click on Create a Support Ticket? checkbox to raise a ticket subsequently.
Click on Submit button to submit the feedback.