Customize Table Chart/Pivot Table
Customize Table Chart/Pivot Table
Updated by Charudatta Mundale
Customizable tables- Size, font, headers
When you create table or pivot objects, the objects auto-fit to the size of the frame and scale proportionally if the users drag the corners of the frame. If the content of the table/pivot object is too large, scroll bars are engaged automatically.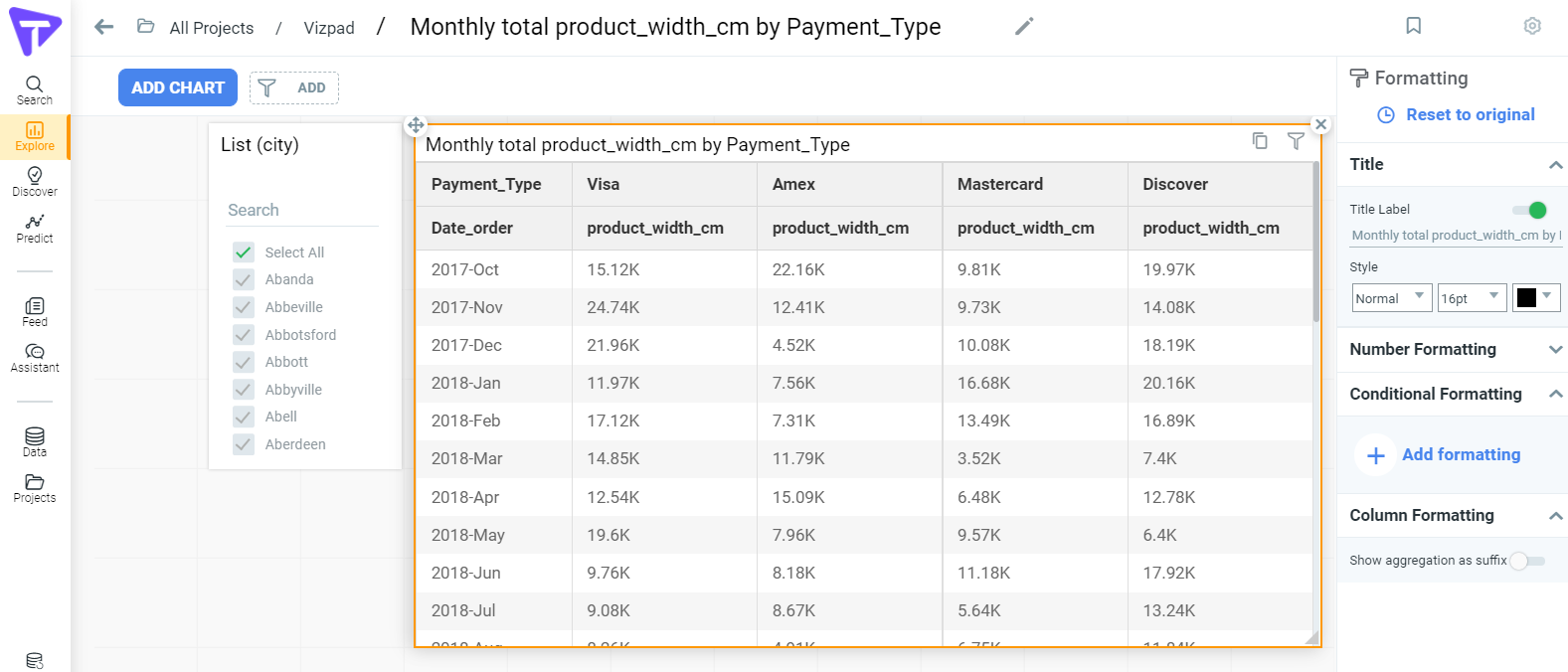 You can now define conditional formatting rules for measures in the tables and pivot objects.
Click conditional formatting.
Click Add formatting.

Enter the values for conditional formatting. Click Create.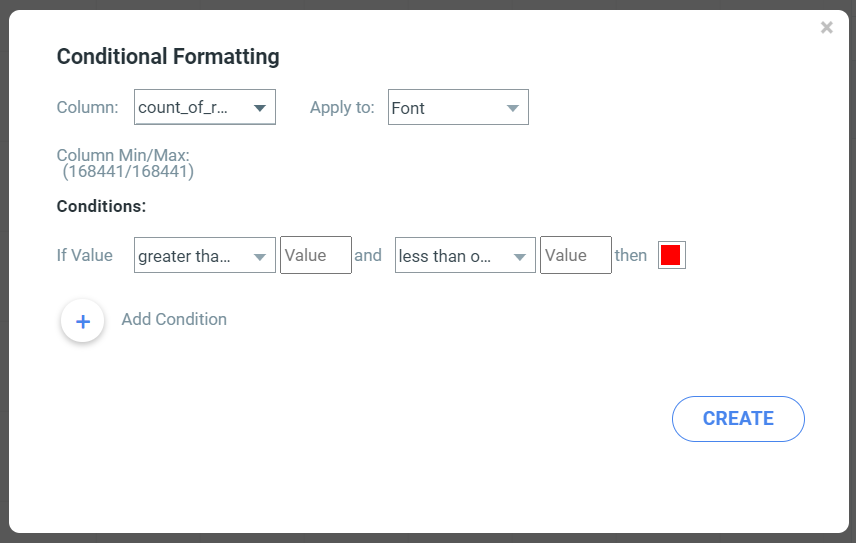 You have an option to exclude the aggregation suffix in the measure edit menu.
    By default, the aggregation suffix is included in column names.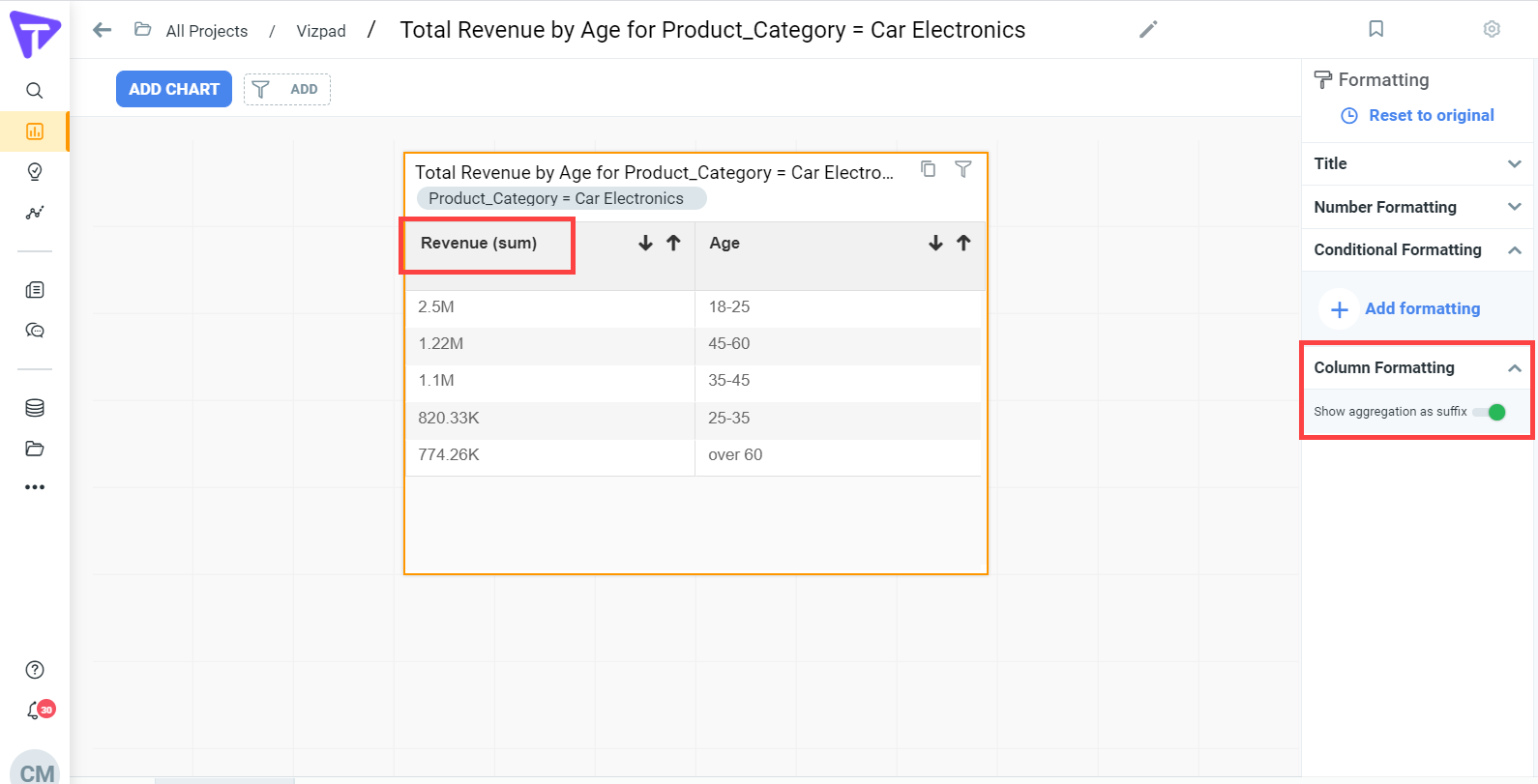 You can change it by selecting Formatting>Column formatting>deselect Show aggregation suffix toggle.