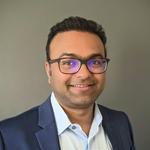 Updated by Hardik Chheda
In Tellius 3.0 version, you can avail the billing based on the usage of the resources for a fixed time.
On the System health page , you can click the Usage and Billing link to see the details.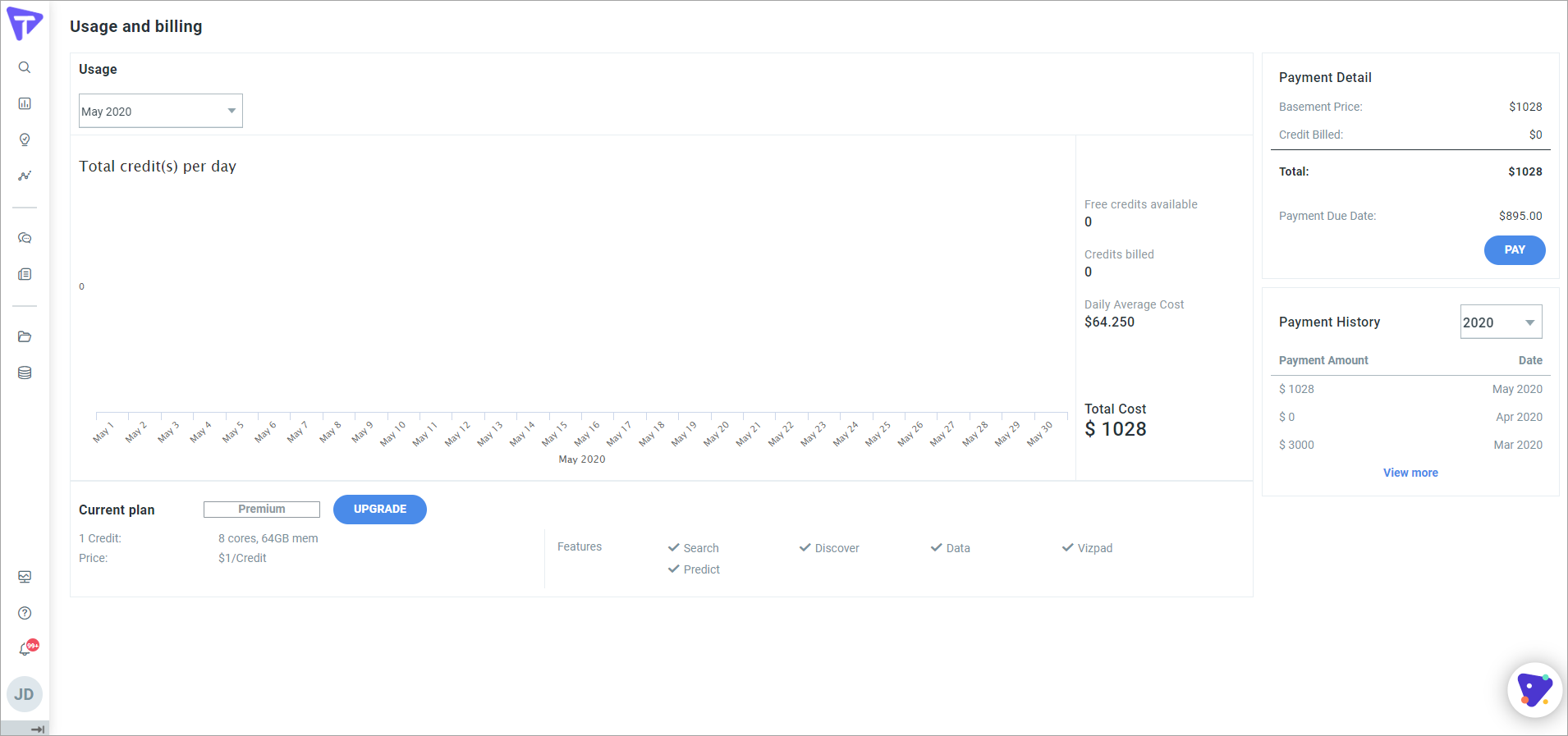 The separate Usage & Billing page displays the following details:
Usage details
Per day usage of the credit for each month
Free credits available
Credits billed
Daily average cost
Total cost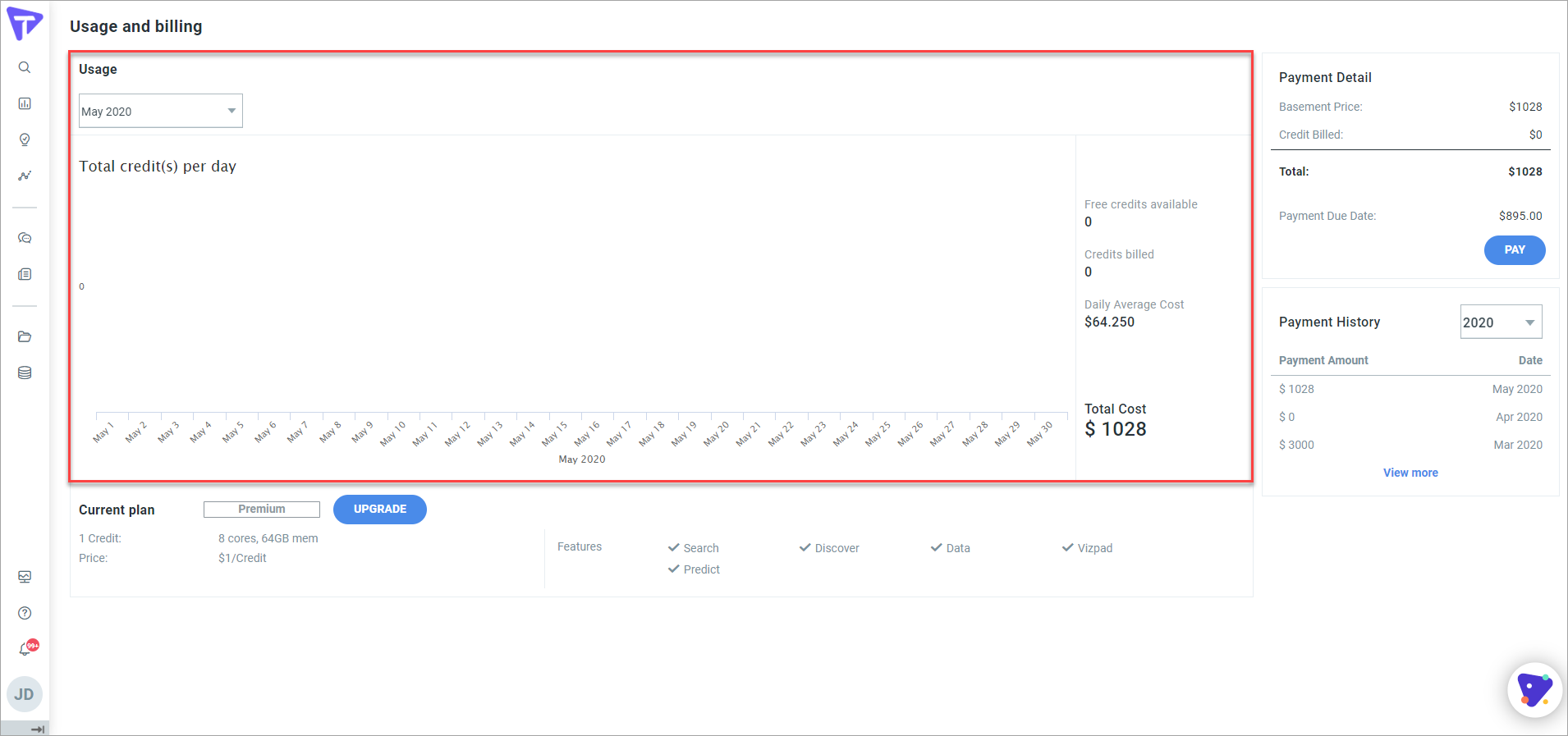 Payment & payment history details
Payment due. Click the Pay button to make the payment.
Yearly payment history. Click the View more link to view the payment history for other years.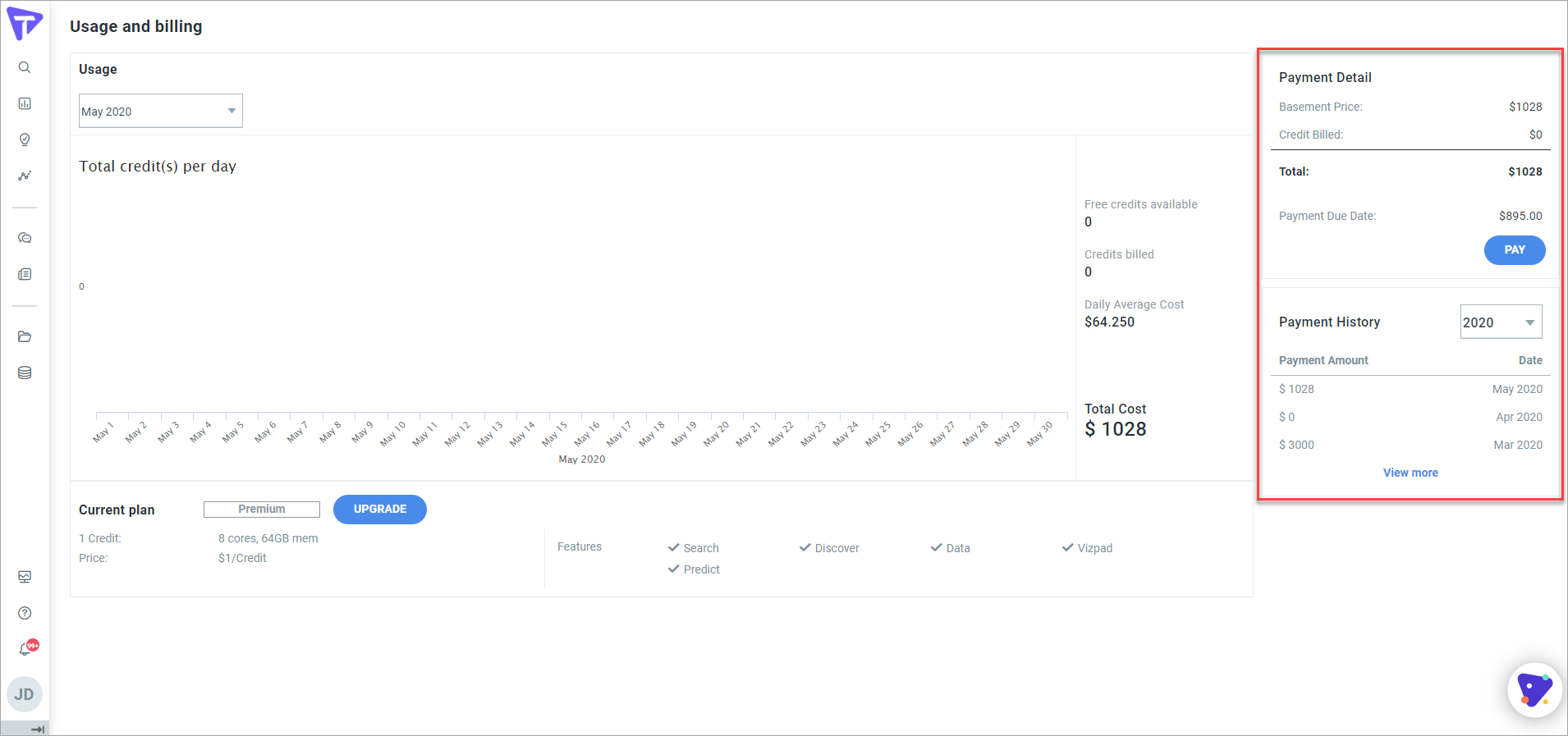 Current plan details
You can view the current plan purchased. The plan details include:
Features included in the plan
Credit
Price
Click the Upgrade button to upgrade your current plan.