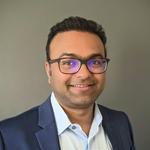 Updated by Hardik Chheda
Row Level policy is the security that allows user groups to have access to specific rows of the data.
With row-level policy, the administrator can allow the users from a user group to access only specific records from the dataset.
The administrator can select a business view, a column, and filters on the selected column so that users can access only the records that match the filter criteria.
You can add multiple rules for the policy.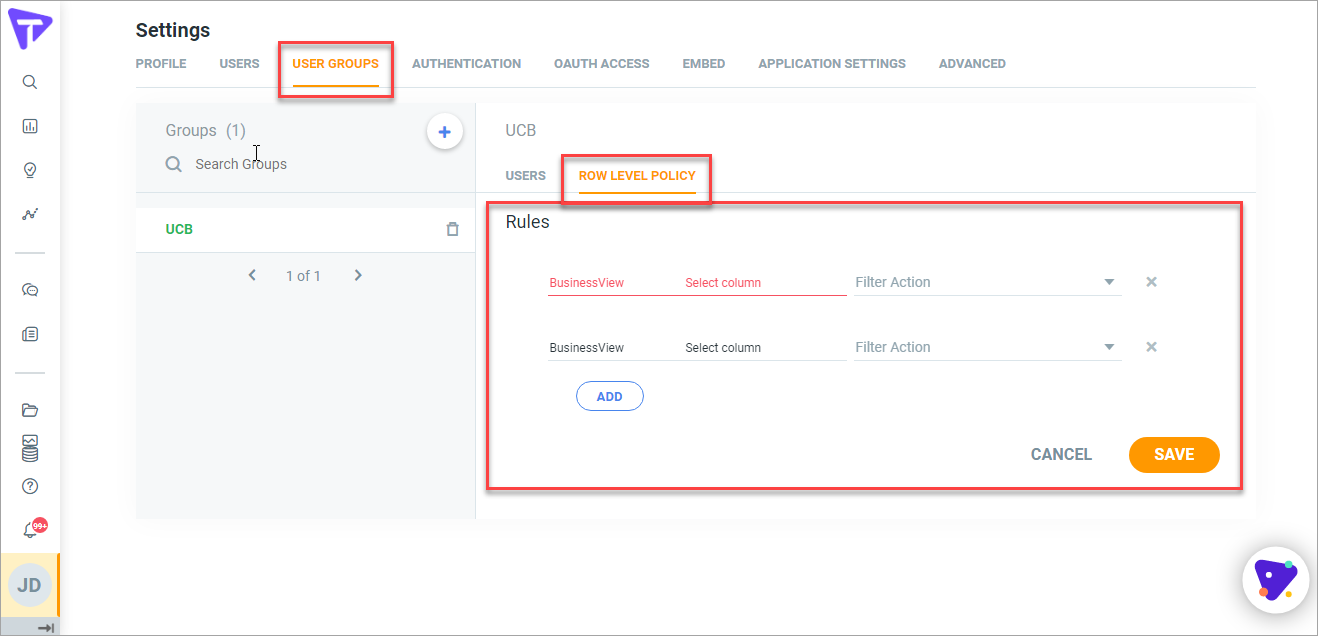 Creating row-level policy for users
In the left Navigation bar, click the Settings menu.

The Settings page opens with different tabs.

Click the Users Groups tab.
The User Groups page displays a list of users groups already created.

Click the Row Level Policy tab and then click the Create A Row Level Policy button to create a new policy.

Enter the appropriate values in the fields:

Click the Business View field and select the business view for the data set.
Click the Select column field and select the column to which you wan to apply the rule.
In the Filter Actions field, select the filter condition if required.
The value field may becomes visible based on the selected column and filter.
(Optional) Click the Add button to add another rule.

Click Save.