Enable In-memory operations on Live sources
Enable In-memory operations on Live sources
This configuration enables in-memory operations such as Discover, Insights, and ML on Live Business Views.
To Enable the In-memory operations on Live Business Views:
In the left navigation bar, click the Settings menu.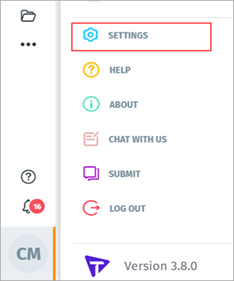 The Settings page opens with different tabs.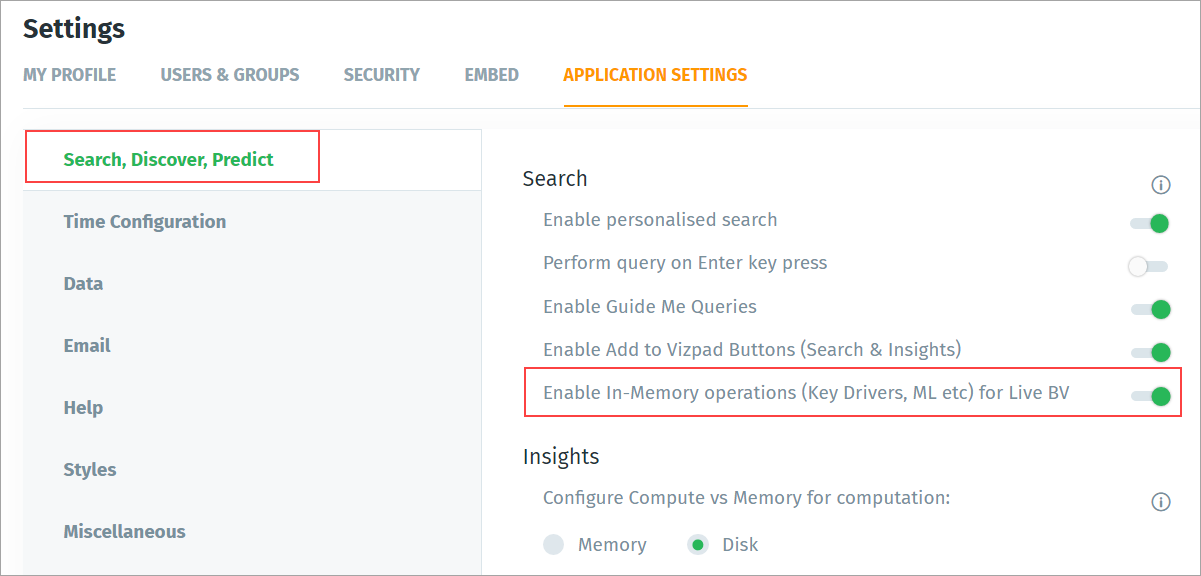 Click the Application Settings tab.
In the left pane of the page, click Search, Discover, Predict.
Switch on the toggle key Enable In-Memory operation (Key Drivers, ML etc) for Live BV.