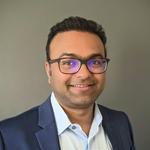 Updated by Hardik Chheda
Conversational AI 
Conversations with your data within any portal
Tellius Assistant provides a conversational interface to ask any question of your data, get insights, receive follow up recommendations based on context or ask continued questions to follow your line of thought. It helps you go beyond Search, so no more one question at a time. It's better than dashboards since none of the analysis needs to be pre-created.
Embedded Assistant Experience within Tellius
The entire Tellius Assistant Interface can be embedded within any external portal or application.The embedded Assistant module is completely personalized as well as interactive.This includes the Assistant Feed where users ask questions, get results, follow up questions, recommendation, etc and also the section where the current result is rendered in the form of a chart.The embedded results, charts, follow up recommendations are interactive. User can drill-on-the-fly, filter data, change chart type and configuration.The assistant can communicate back-n-forth using voice as well. Users can ask questions using their voice and assistant will respond with voice results along with renderig chart on the screen.
'Powered by Tellius' will appear in the footer unless the platform is completely white-labeled. We will cover white-labeling as a separate section here.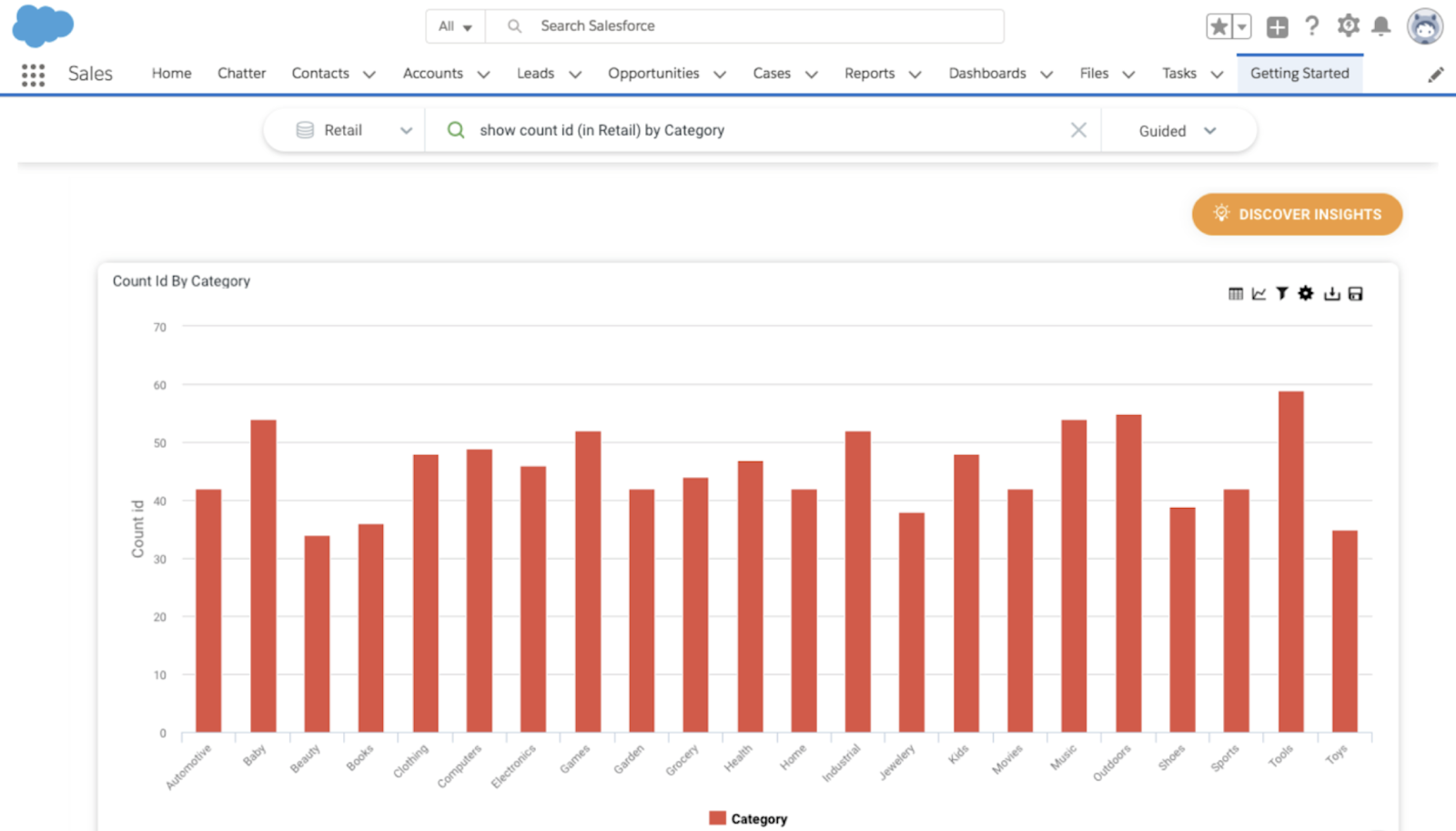 Example of approach 1- Embed the entire Search page: Tellius Search embedded in Salesforce application
Instructions to embed Tellius Assistant
Navigate to any Embed tab under the Settings menu in Tellius. Note, you need to be an admin to be able to see the Embed section.
Select Assitant sub-tab under Embed
Copy the Assistant Embed URL
Use this URL to embed Tellius Assistant into any application.
Security (Authentication & Authorization) will be based on the global settings setup for the Tellius Platform.So, if SSO has been setup, the users will be automatically logged into Tellius and can start searching within the third party application.Data sent to the embedded application will respect the data policies such as row-level security (if it has been setup in Tellius).