Export/ Download Business View
Export/ Download Business View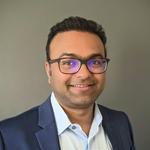 Updated by Hardik Chheda
On the Business View page, you can download the business view in CSV format. The dataset associated with the business view is downloaded in the CSV format.
In the left navigation bar, click the Data icon.

On the Business View page, click the Download CSV icon.

Tellius starts downloading the CSV file. On the Notification page, you can view the status of the downloading.

Go to the download location on your system and open the CSV file downloaded for your business view.