Apply on Business View (BV)
Apply on Business View (BV)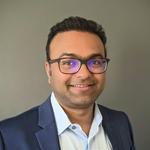 Updated by Hardik Chheda
After successfully creating a Point-N-Click model, you can apply the model to another business view with data set similar to the business view selected while creating the model.
When applying your model to the new business view, you can create a new dataset.
In the left navigation bar, click the Predict icon.
On the Predict page, move the mouse pointer on the model page that you want to refresh.
Click the Apply button.

In the Predict using model dialog box, click the Select drop-down list and select the business view to which you want to apply your model.
In the dialog box, you can view the business view that is used for creating your model.

(Optional) Select the Create a new Dataset check box to create a new dataset from the selected business view.

In the Dataset Name field, enter the name of the new dataset.

Click the Apply button.