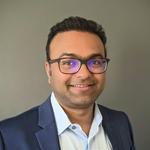 Updated by Hardik Chheda
Year-over-Year (YoY) compares data from one time period with the data from a similar time period in the previous year. Users can analyze the results as either Growth Percentage, Difference in values, or Actual values between the current & previous time period.
Support for year-over-year has been added to Search as well as Vizpads.
Supported keywords in Search
YoY, yoy, Yoy, Y-o-Y, y-o-y, year over year, year-over-year, Year-over-year
Let's take a look at a YoY query in Search: Sum of Profit YoY
The chart visualizes growth percentage of total profit year-over-year. By default, year-over-year shows Growth %.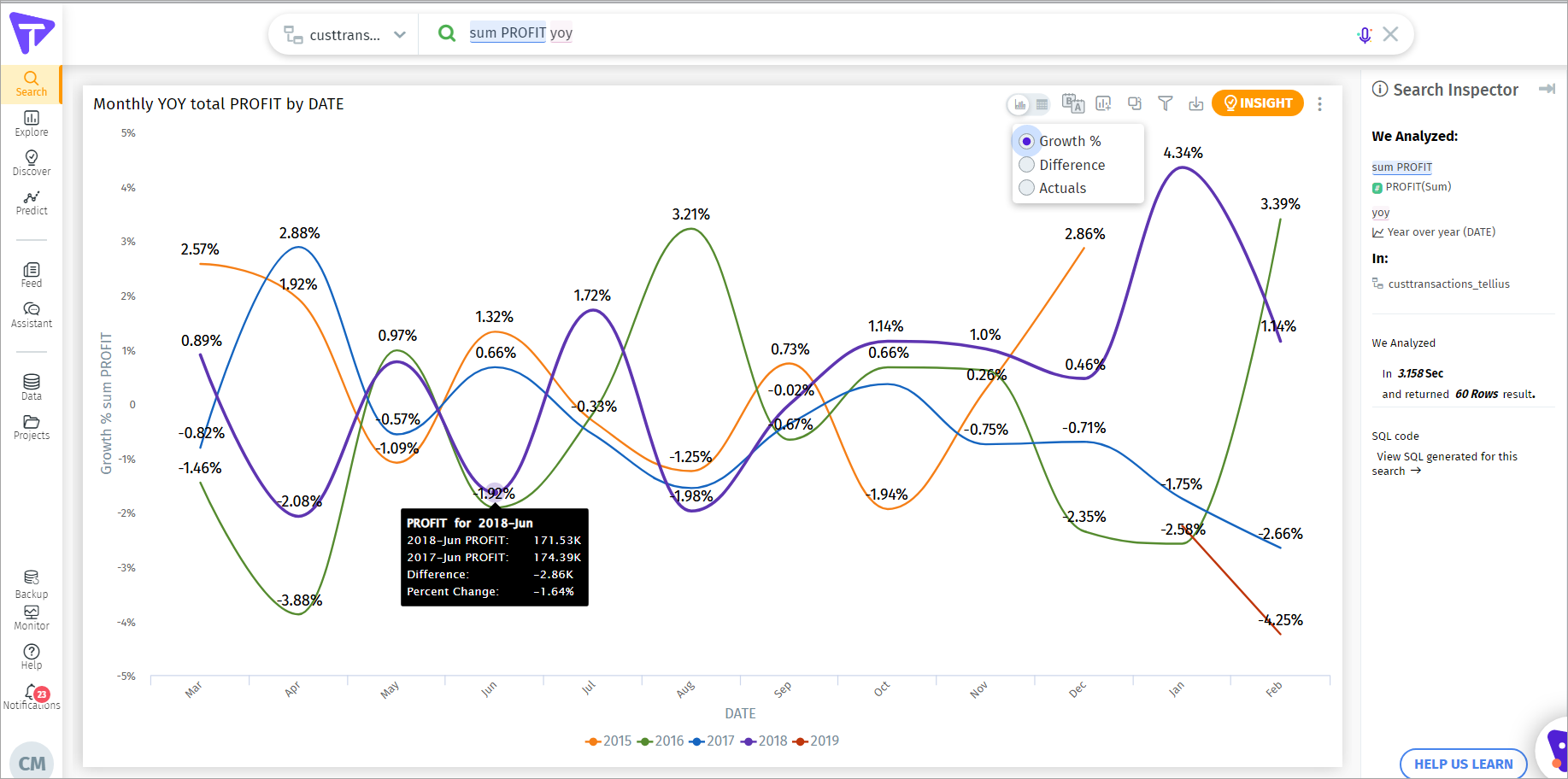 The user can toggle change the year-over-year calculation to Difference or Actuals.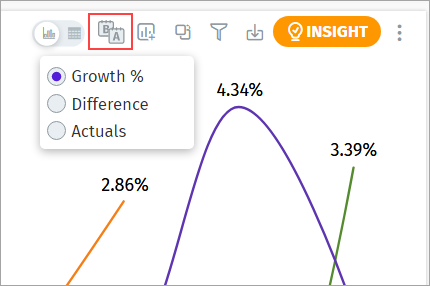 Difference visualizes the difference in profit values between the current & previous time periods.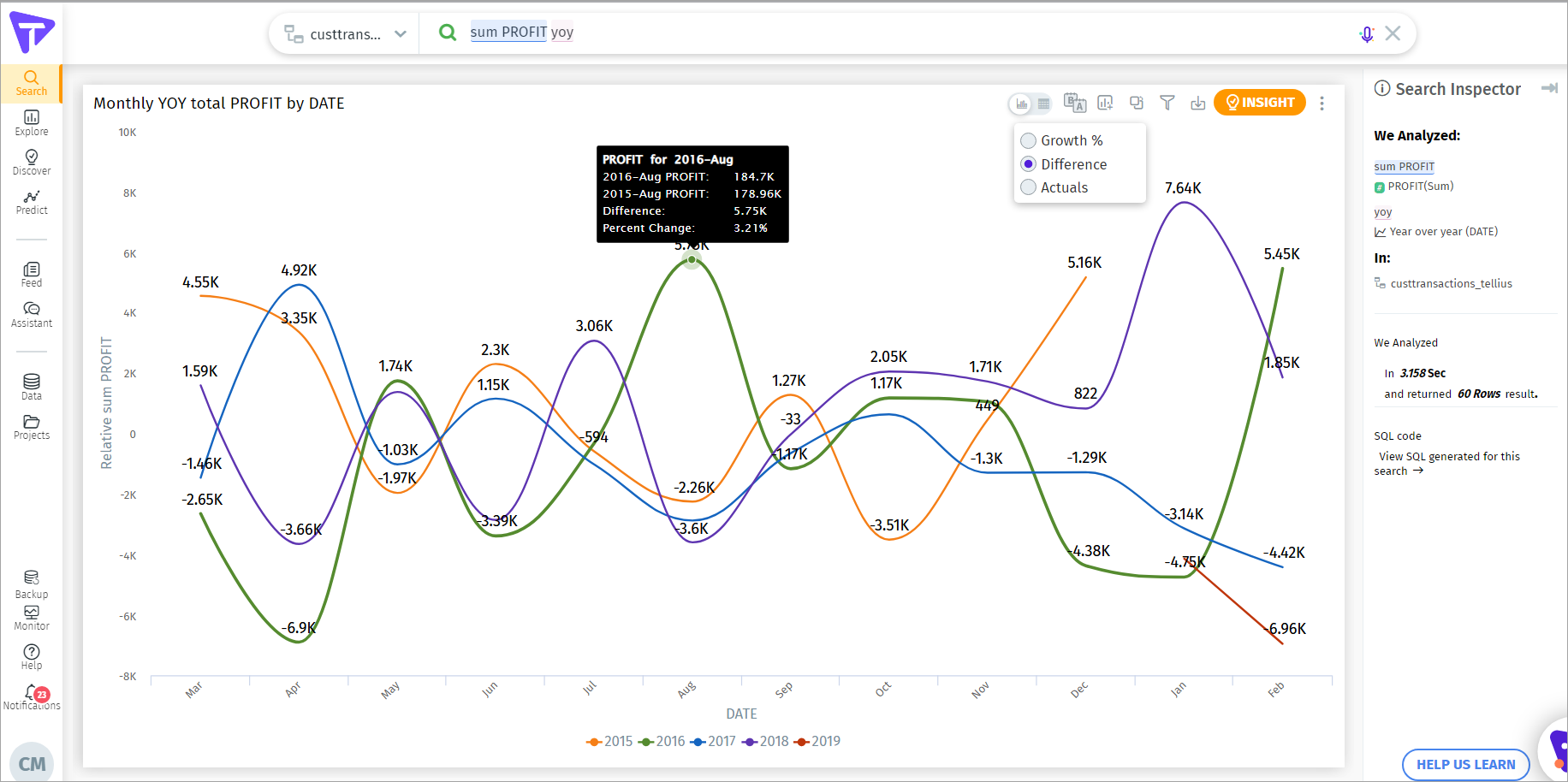 Actuals visualizes the absolute values of profit year-over-year.
The tooltip provides all three values - Growth %, Difference, and Actuals.
In the example below, the tooltip show profit values for August 2016, August 2015, the difference between the two values, and the growth percentage.